On the Rail Trail
Water rail are a species of which I have relatively few photographs and my entire collection have all been taken during occasional chance encounters. This mainly results from the low visibility of this water bird's with its habit of skulking in thick vegetation such as reed beds. The usual sightings of these birds are as a blur of grey, brown and red as they dash between the cover of clumps of reeds. They are often heard more than seen with their unusual pig like squeals emerging deep from within the vegetation.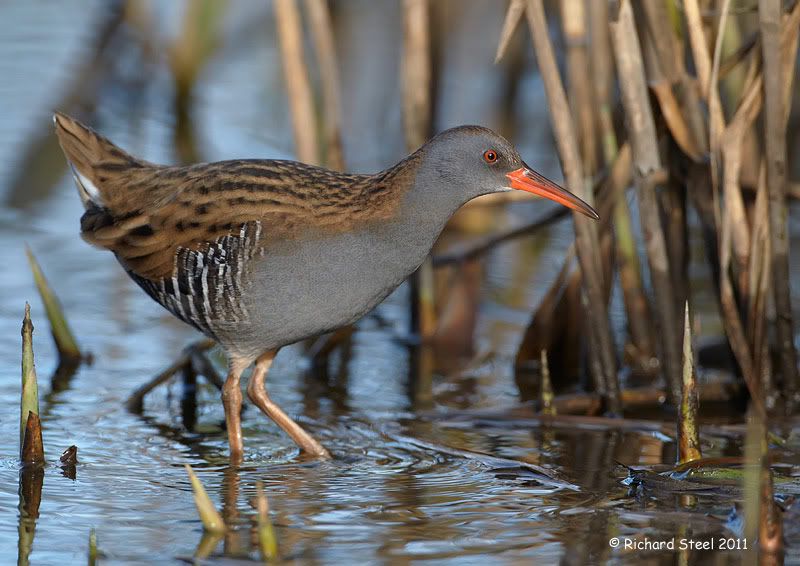 I heard of a lake in Cheshire where a couple of birds were putting in a regular appearances in the open due to low water levels and this seemed like too good an opportunity to pass up. Therefore I decided to drop my other photography plans and spend a couple of sessions trying to capture some images of these normally 'hidden' birds. This proved to be a good decision as the rails have now once more melted back into the reeds as the water level in the pond has risen due to recent rainfall.
I first came across the birds wandering across the exposed silts of the lake bed. Joining the birds in the mud gave me a nice low shooting angle.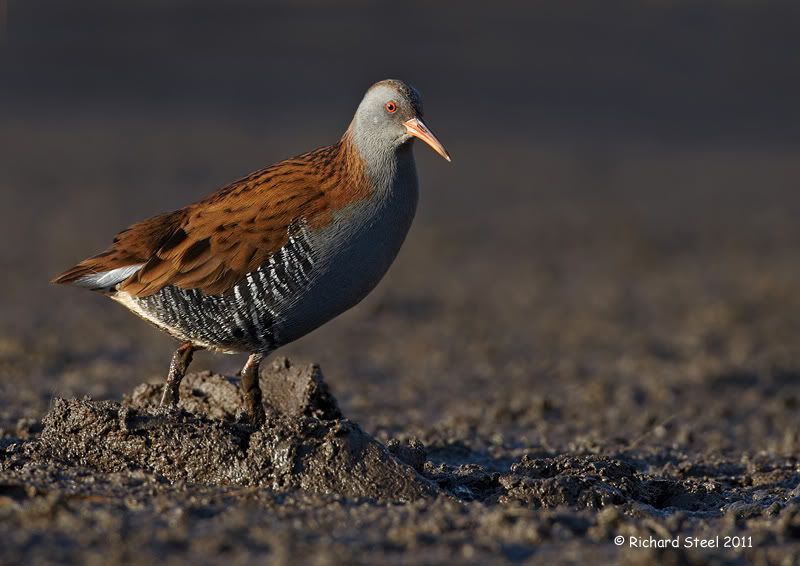 Having not really had prolonged views of these small birds previously, I have never really appreciated what an attractive species they are. The red of the eye and bill, slate grey head and breast that then blends in to the chestnut back and black and white striped flank patterns and all finished off with a sharp white tail.
Their eyes can look quite comical when viewed head on especially when combined with that narrow body profile that helps them easily slip between emergent pond vegetation.
It was a glorious autumn day without a breath of wind and clear blue skies overhead and warm soft light. Some perfect reflections could be captured as the birds swam across the remaining water in the lake.
The pair of birds really were very confiding as they frequenty swam or foraged for food at close range in front of me, often requiring a change to a 300mm lens to fit them in frame.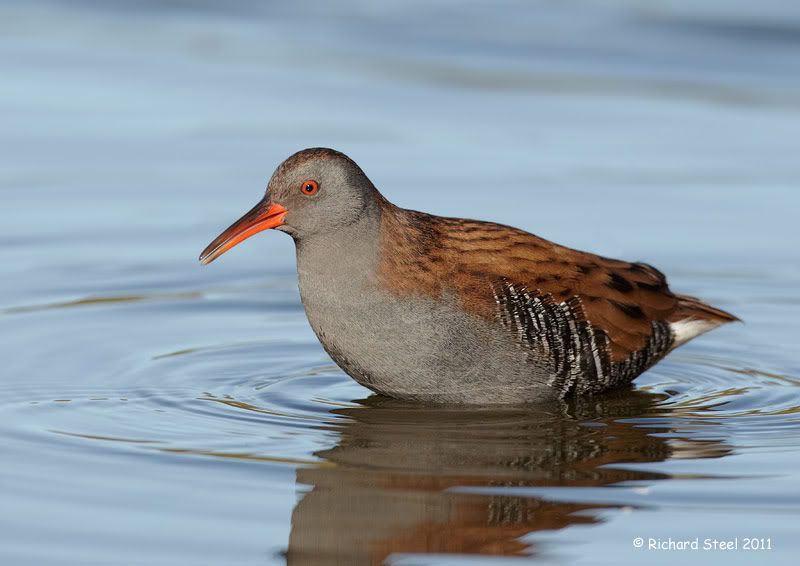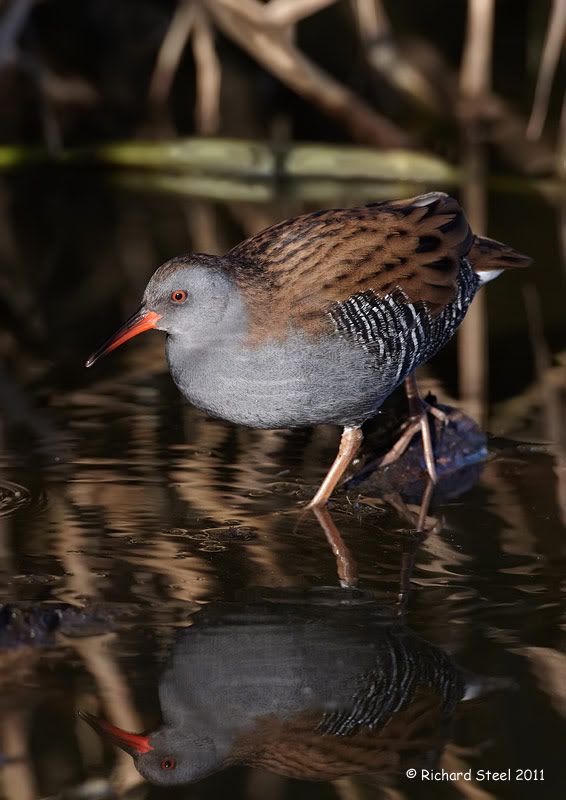 This included repeatly walking across a log jutting out over the pond.
It was so refreshing to see these birds out in the open for a change.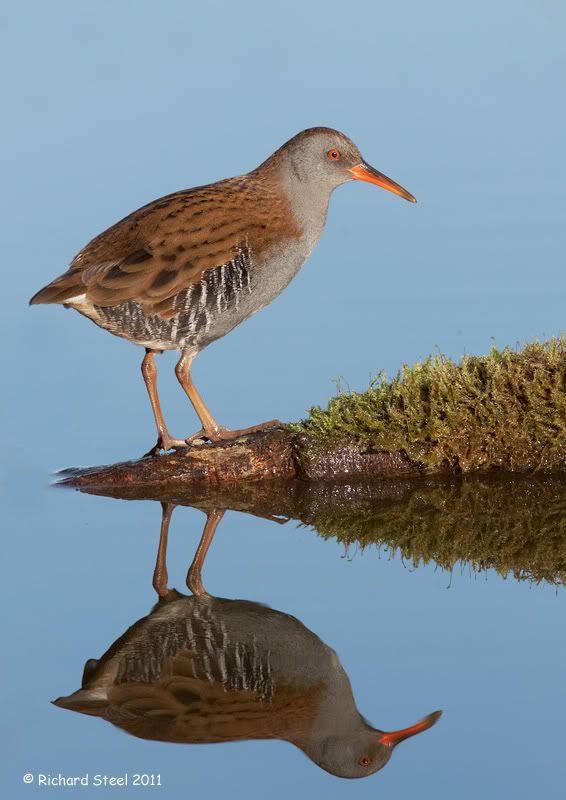 I made further visits to the Water Rails before the water level rose and the birds disappeared. I will post some more photographs from the other sessions in the near future.
I suppose if there is a lesson to be learnt from this episode, it is that when a set of unusual circumstances i.e very low lake water levels, creates a unique photography opportunity then its time to concentrate your efforts as such moments are always rare and temporary.