Stoats - Following the Hunt
At the end of the last post we had just left the Stoat family gradually emerging from the rocks after what I assume was a rest after their early morning vole feeding spree. It took a few minutes for the whole family to appear above ground and the general milling around was accompanied by some stretching and 'yawning'.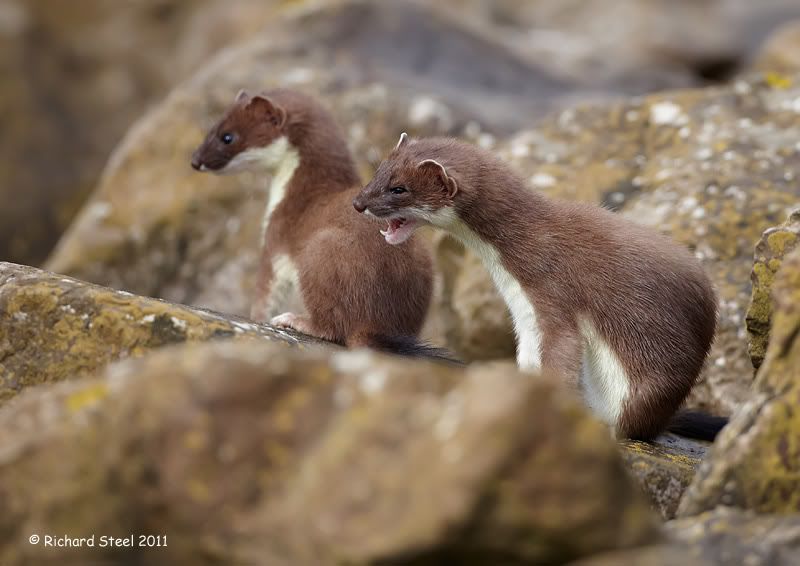 Then the whole pack took off at speed in search of more food. The group moved as one and had an almost fluid appearance as they moved across the rocks whilst rapidly searching in gaps between boulders for any signs of prey.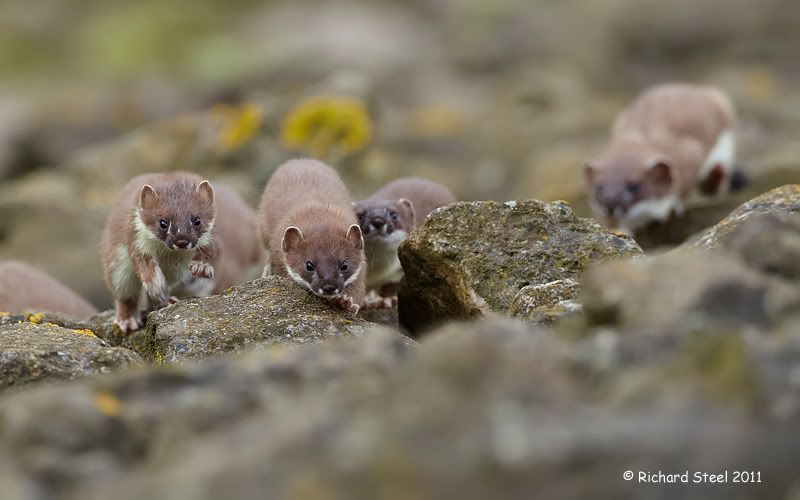 I must admit it was difficult to keep up with them (must be getting old :)) and the rate the hunting party covered ground was impressive. They slowed a little as they crossed a small stream. This gave me the opportunity to get well in front and positioned in the hope they would keep heading in the same direction.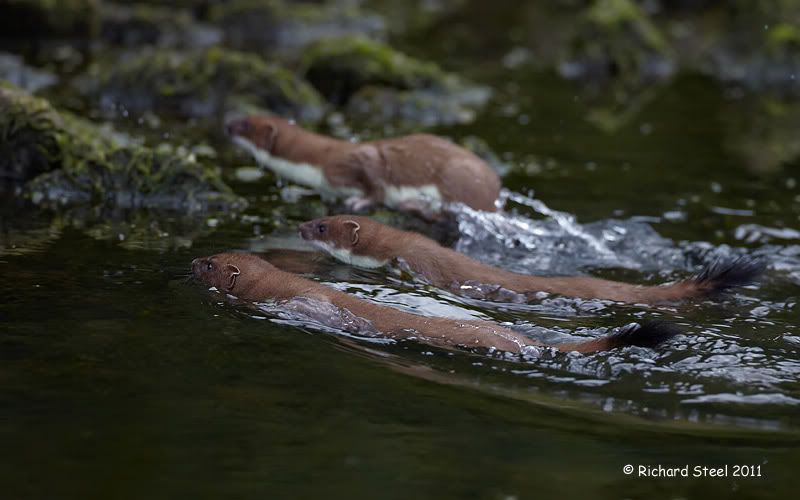 Luck was definitely on my side that morning as the Stoat pack crossed the stream once more and headed straight up the bank and towards where I was sitting. Just before they reached me one of the adults stumbled across some prey and instantly reappeared carrying a vole which no doubt had come to a very swift end by these superbly adapted predators.
The vole was dropped on a large rock in front of me, which I assume was the adult trying to get the nearly fully grown young to become more independent.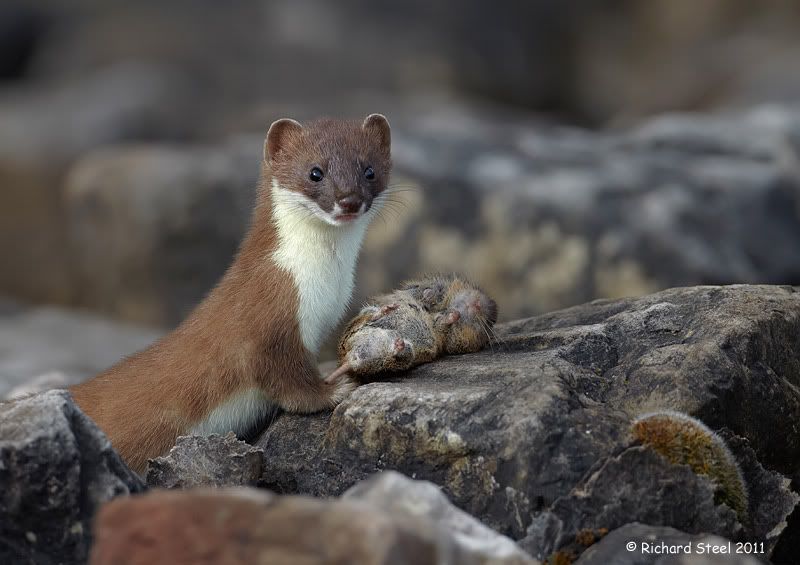 It was a wonderful experience to observe while the adults continued their hunting around me, seemingly oblivious to my presence and appearing with captured voles from a nest they had located.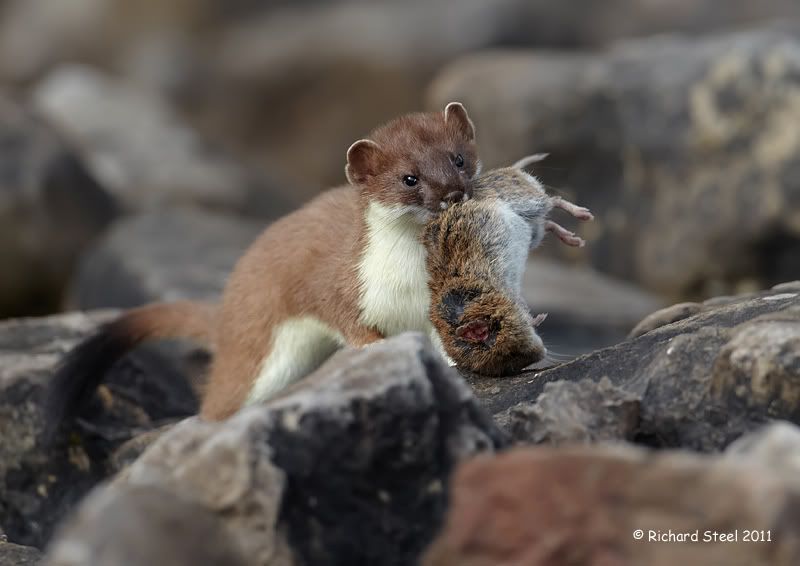 The young Stoats still seemed a bit unsure about what they should do and eventually one of the adults picked up the vole and carried it over to them. Obviously they still had some learning ahead of them.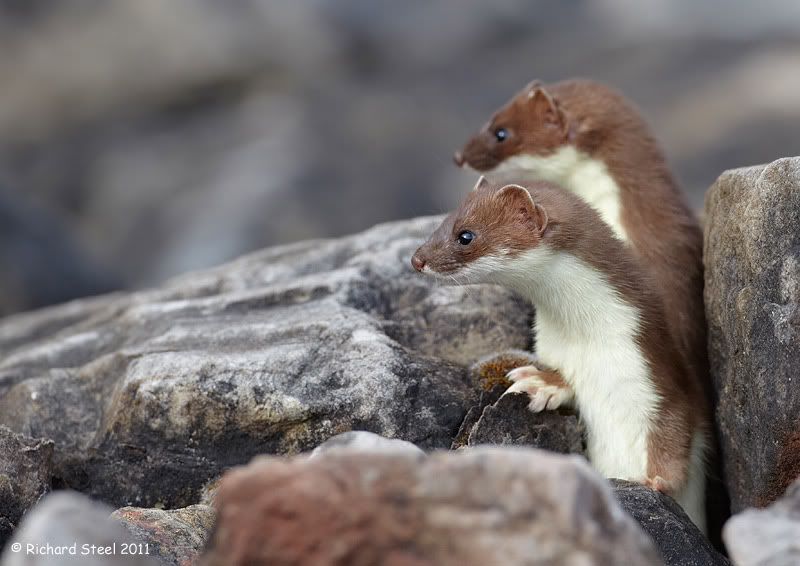 One of the adults decided to then eat eat a vole in front of me, which was undertaken as with all activities in Stoat world, at a very fast pace. This produced some fairly gruesome photographs with the one below being one of the less graphic ones that ended up on my memory card.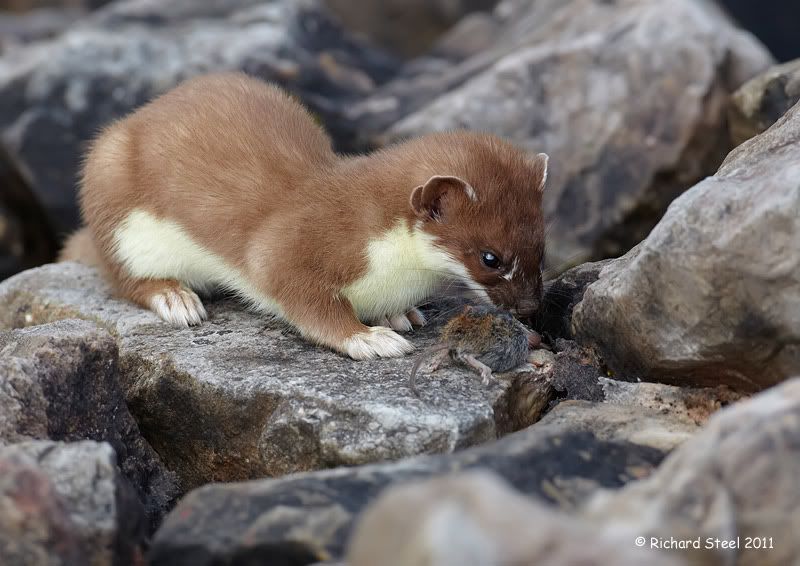 Having fed, the Stoats then went to ground once more, leaving the solitary adult on guard duty before that too disappeared.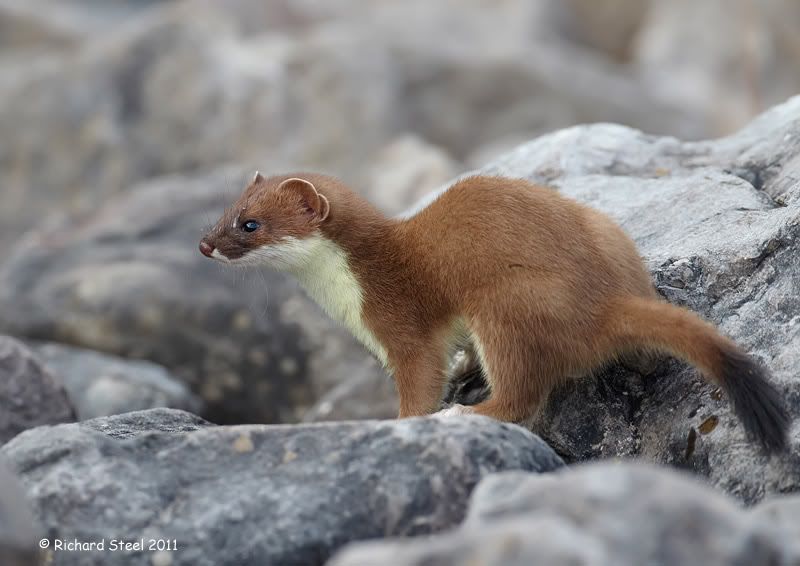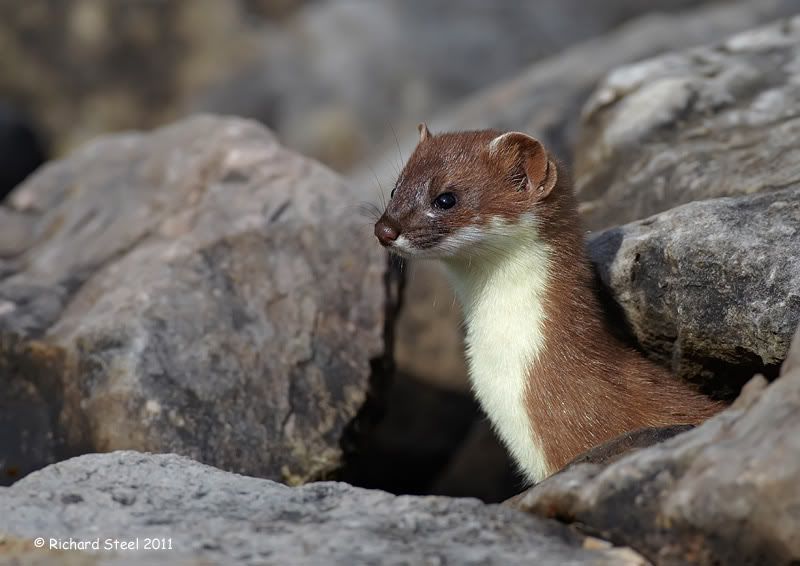 I decided that as they had just fed so well and the day was progressing, that they would probably now have an extended sleep. So having been privileged to witness such an extended insight in to the world of the Stoat family that morning, it seemed an appropriate time to finish the session and one very happy photographer set off on his journey home.