Late Afternoon Gulls
A couple of weeks back and before the gulls departed off to their breeding grounds, I briefly stopped on the way home from work to have a few minutes with the local gulls. The sun was low and the air was clear creating some lovely light which seemed a shame to waste.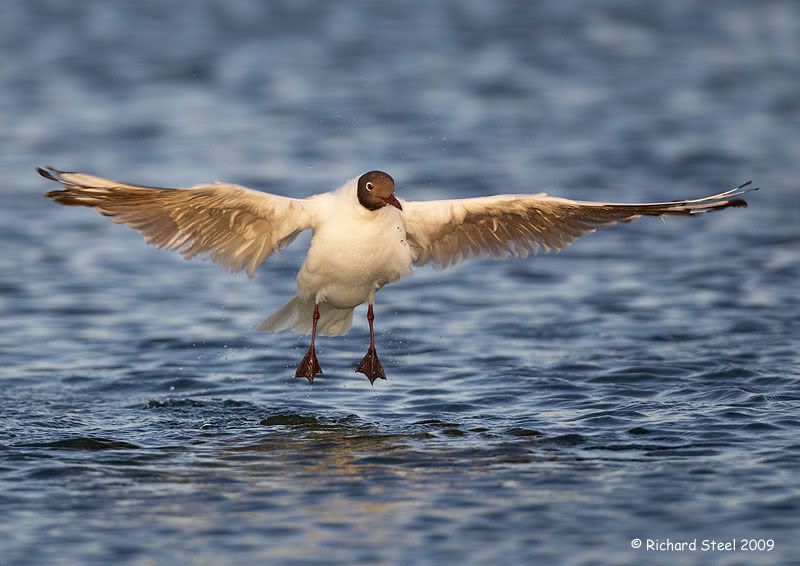 The two photographs which stood out for me from the few that I took are the ones below. The first because I like the symmetry of the water droplets bouncing off the wings.
and this because of the 'angel wings' effect.