Spring Whitethroat
As working through my Mallorca images took so long I am now working through a very large backlog of photos I have taken since my return. Therefore I need to wind the clock back to the early morning of late April when the spring migrants were arriving in numbers and the bushes and scrub took on those all too familiar songs of the summer visiting warblers.
Common Whitethroat were once a species I really struggled to photograph but I have done well with the species over recent years which has mainly resulted from getting more accustomed to their behaviour. This has resulted in some very close encounters. Sometimes too close in fact and inside the minimum focusing distance of the lens and on these occasions all that can be done is to sit back and enjoy watching the birds go about their daily routines. I must admit I have a bit of soft spot for the Sylvia type warblers which always seem to have a slightly 'angry' disposition.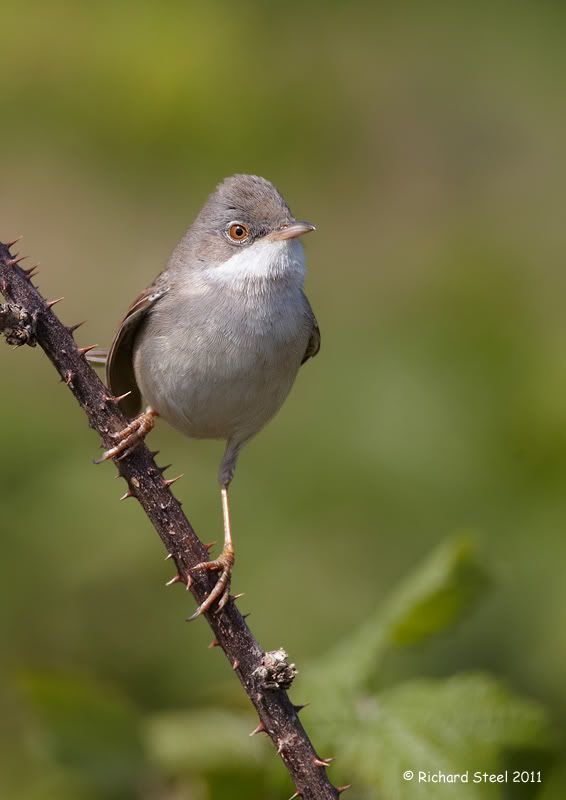 The key to their photography is patience, the knowledge that they will routinely use the same perch for song and their apparent insatiable curiosity.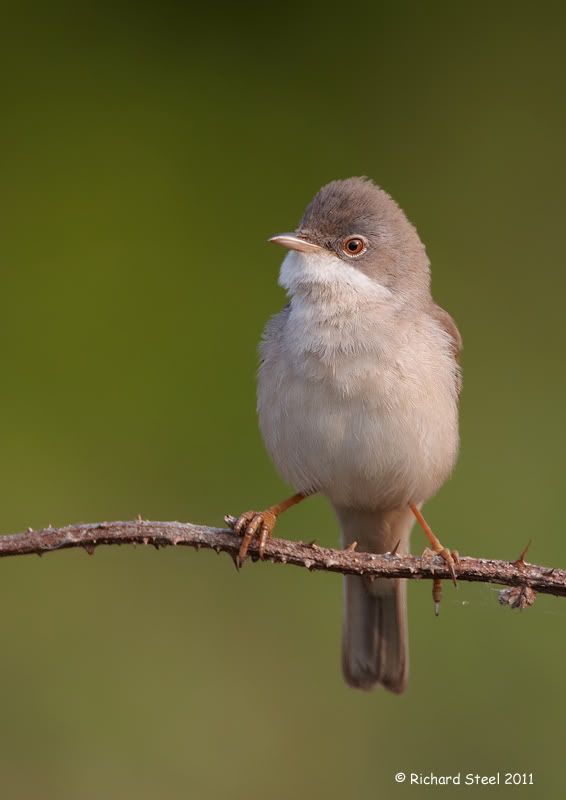 Once you appreciate these traits all the Sylvia types of warbler suddenly become much easier to approach and photograph.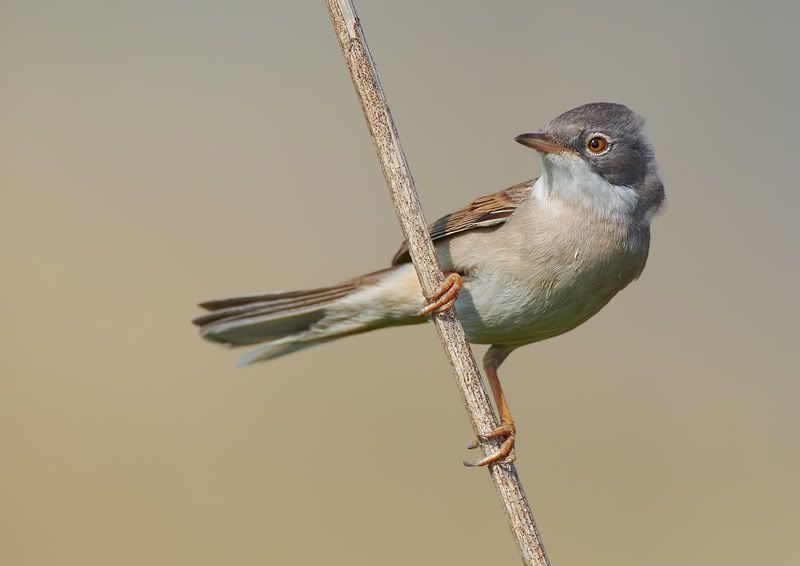 From a photography perspective I always try to aim for singing images of the birds. They are warblers after all!
This requires some study of an individual within its its territory, locate its preferred song perches and waiting. Sometimes you may wait a considerable time but eventually the bird will return to burst into a scratchy warble.
These are really fun birds to photograph and its a very enjoyable way to spend a few hours at first light on a Spring morning. No doubt my lens will fall upon them once more next year.