Raucous Rooks
Rooks are a bird that in my opinion do not receive the attention they deserve. This is often the case for common birds but I think even more the case for crow species which have got a bad press 'thanks' to various horror films. When you spend some time with them you start to notice the subtle purple and blue metallic sheen to their plumage,the interesting vocal interactions and the
hierarchy
of dominance between these social birds.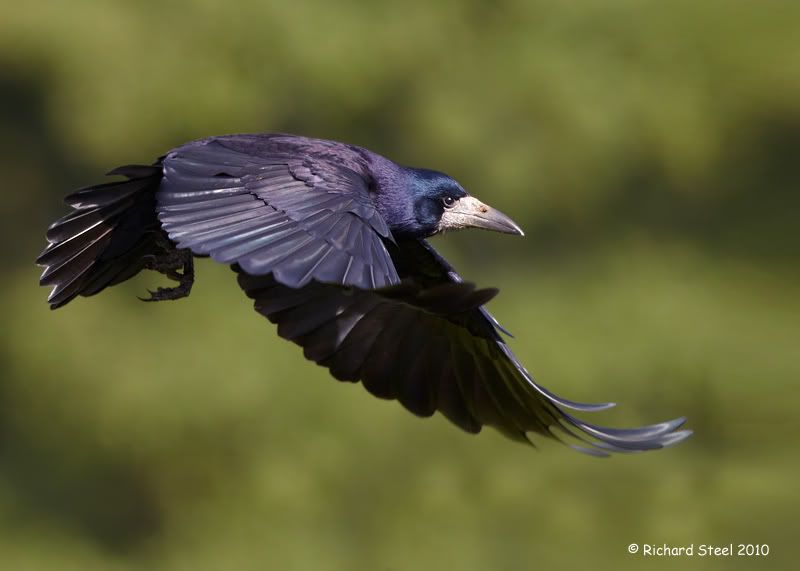 From a photographic point of view they present an interesting challenge as they are generally quite shy and it takes some good camera exposure control to try and capture the detail and colour within the blacks.
They are really at their best when in flight due to the interesting shapes they form as they twist and turn through the air, especially with those finger like feathers on the wing tips.
I have undertaken these short rook sessions as a lunch hour project, and occasionally after work, in the car park next to my office. The car park is fortunately surrounded by grazing fields and so there are good numbers of both rooks and jackdaws present. I can think of a better way to break up a working day than a 30 minute session with the camera.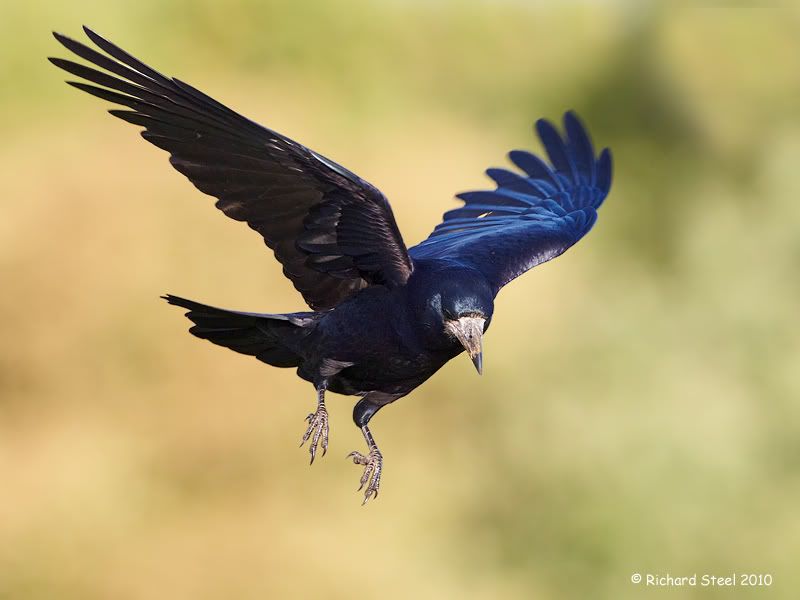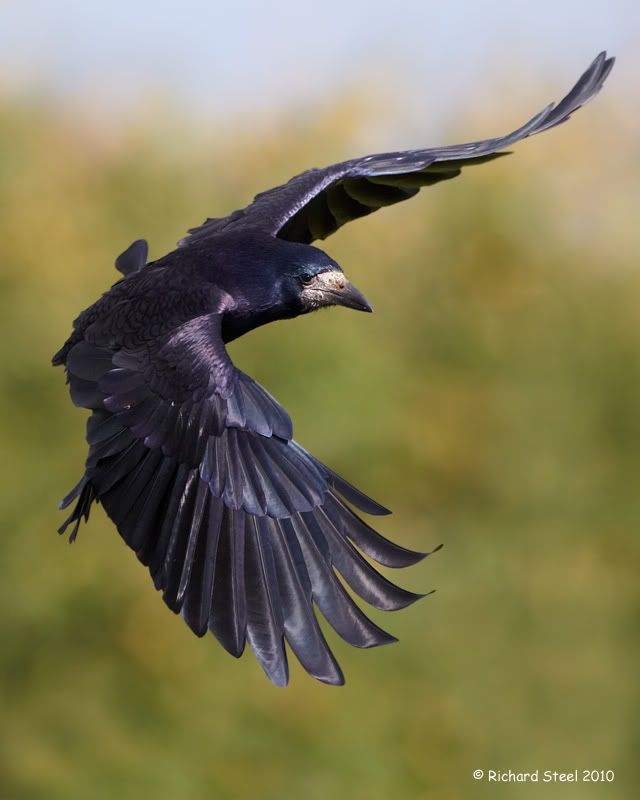 I decided to convert some images to black and white which tends to give them a darker atmosphere given that
Halloween
is approaching. However, this is just for fun and I do not wish to perpetuate the myth that crow species are
sinister
. They are, for those who take the time to watch,
fascinating
and wonderful birds.