Inside the Circle Day 7 Part 2 – Time for a lie down
I managed to get over the intense moment of puffin fever and headed along the base of the cliff to see what else could be photographed. Access was restricted by a few discreet signs to rightly protect the breeding birds from unnecessary disturbance. I decided to walk to the far end of the island and work my way back but it was not the easiest of terrain with large boulders and an absence of any good footpaths. It soon became apparent that two of my target species of
Brunnich
's and Black Guillemots was not going to happen as the birds were all perched precariously high up on the ledges of cliff face.
Another of my target species the Great Black Backed Gull was going to be possible. As one of the world's largest gulls they are very impressive and I have long held a fondness for them. As I scrambled my way along the island, I was unnervingly getting occasionally dive-bombed by these huge birds. Arctic terns attacks I can put up with but having a Greater Black Back come in on a full speed dive and swerve centimetres from your head tests your resolve. I decided to take a few portrait photographs of the birds which was my intention rather than flight shots.
I reached the far end of the island hoping it might offer chance of a perched Black Guillemot but still none were located. As soon as I turned I was unexpectedly confronted by two
Twite
feeding on some remnant decaying seed heads.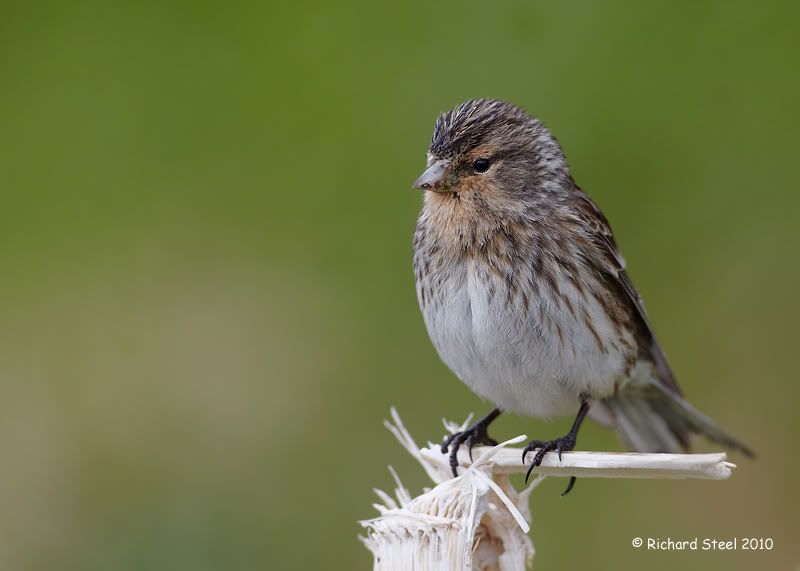 As I wandered back along the island there was a row of loafing Shag lined up along the low cliff edge above the sea. They are very attractive birds with their iridescent bronze and green feather but certainly carry an air of the prehistoric about them.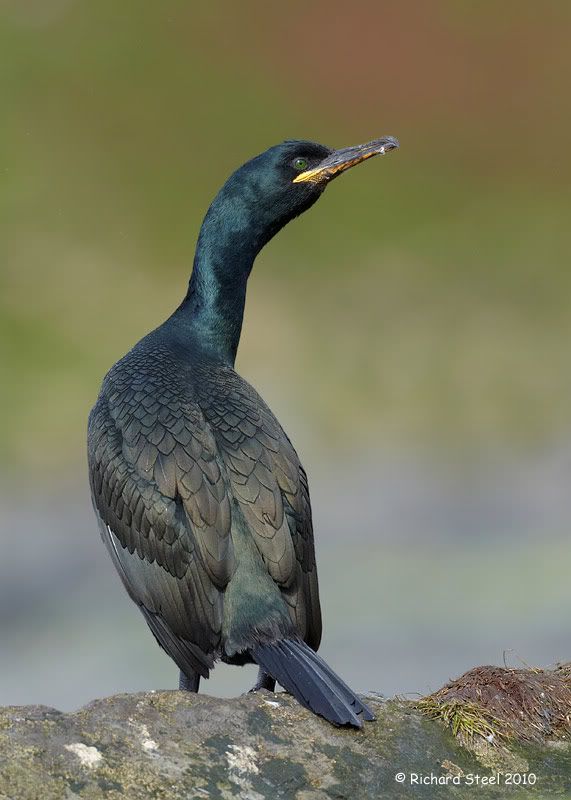 I also decided to take a few photos of a nesting bird. Shag seem to incorporate almost anything in to their ramshackle nests which often include general flotsam such as pieces of plastic and rope.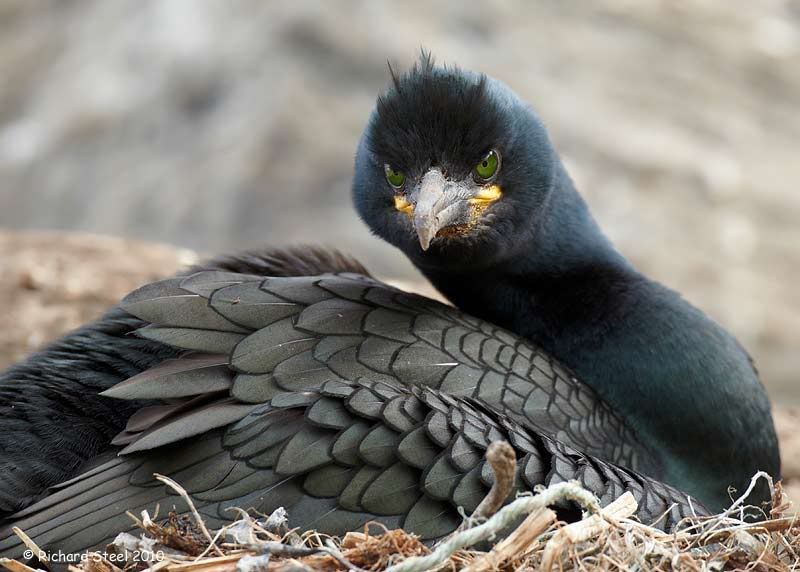 This bird had decided to use the remnants of a dead bird. I love the green colour of those piercing eyes.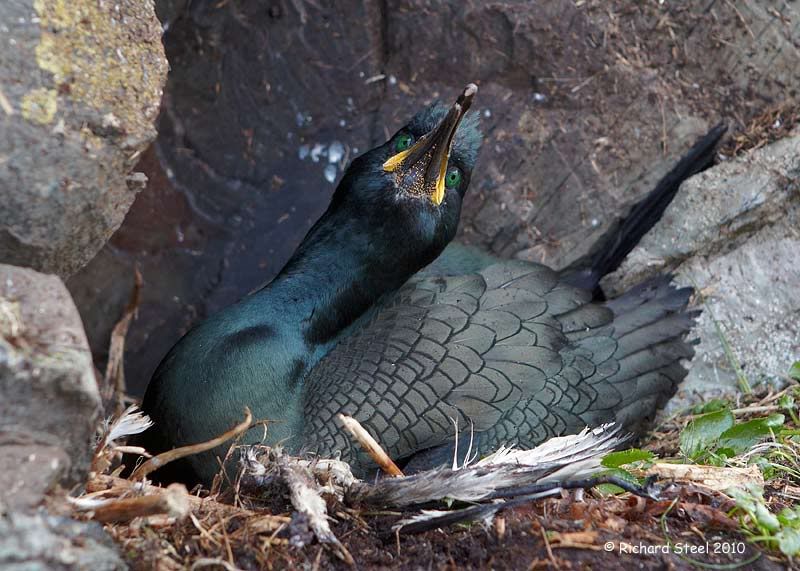 While close to the cliff edge there was also some nesting
Kittiwake
close to the top which offered a good angle for photography and so I naturally took the opportunity while passing.
Below birds circled over a grey arctic sea.
I continued my scramble back along the island and it was obviously time for the island to take revenge for narrowly escaping the near death experience with the previous slip on the stairs. While crossing a large boulder once again I suddenly saw my feet extending horizontally before me but this time the landing was not as fortunate as I came crashing down heavily. Most of the impact was taken by my left elbow. Whoever decided to call it the funny bone had an ironic sense of humour! I was in agony, and by the end of the day my elbow had taken on the size of a red tennis ball. Subsequent x-rays on my return to UK fortunately showed there to be no bone damage but some pain continues to this day as a reminder of my trip to
Hornoya
.
With my mood and elbow severely dented by the fall, I decided it was time to sit somewhere quietly to photograph some birds. By this point I was close to the floating landing pontoon and noticed big rafts of guillemots occasionally drifting in close which looked like an unusual opportunity to get some water level photos of the birds on the sea.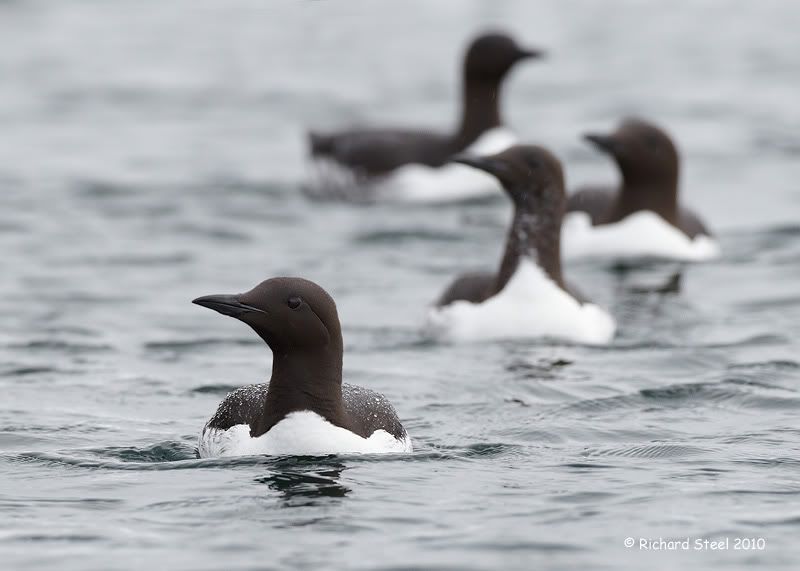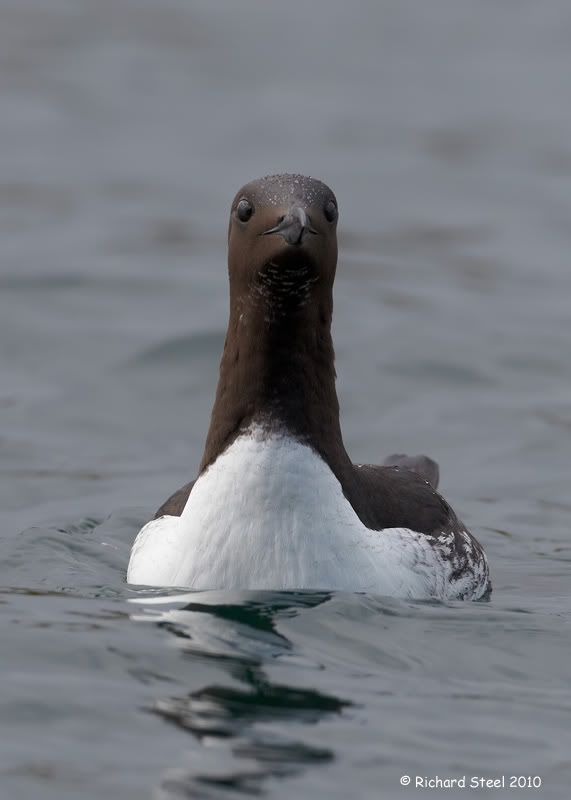 There were plenty of birds with the bridled eye marking which is more common on the northern populations.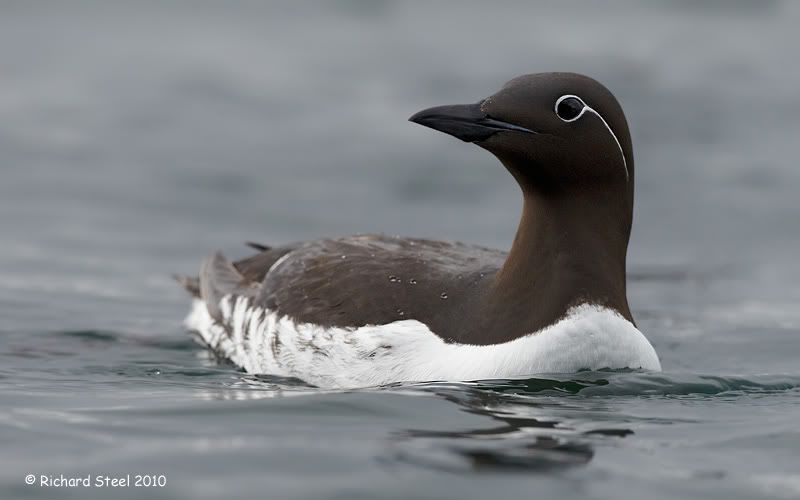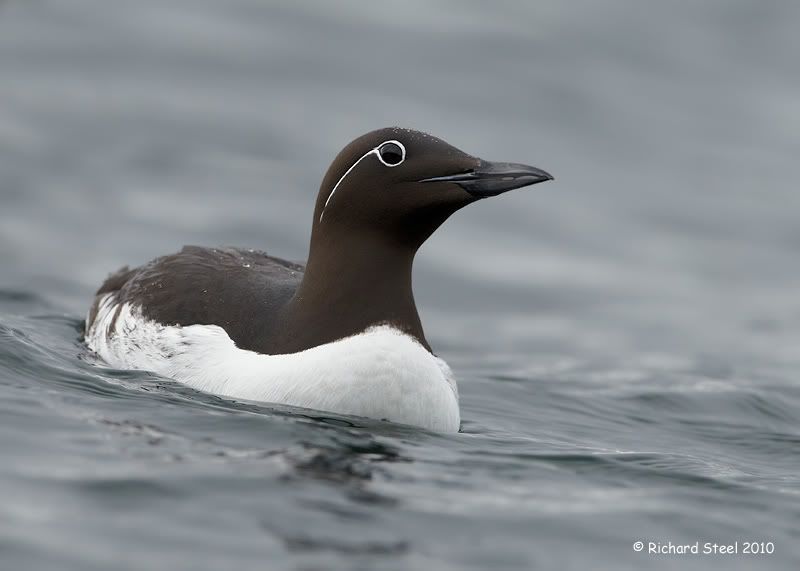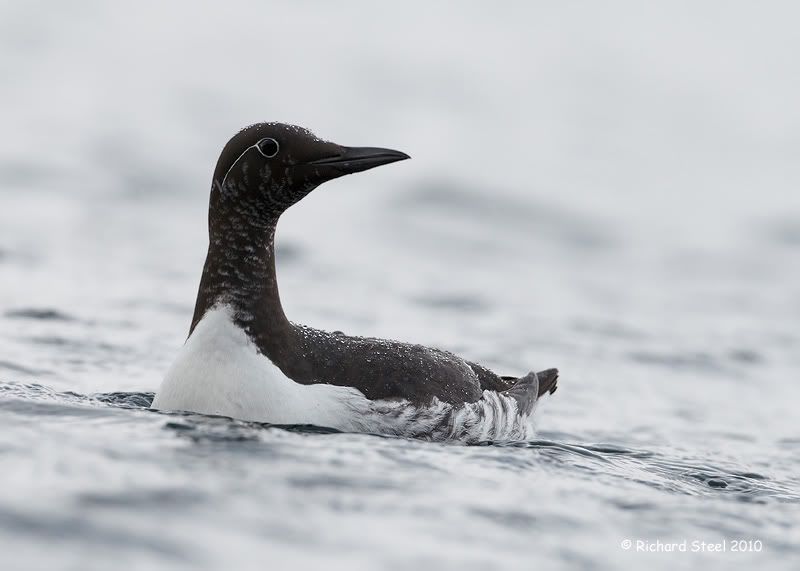 On one occasion I thought two
Brunnich
's Guillemots were going to come in very close but the whole flock were put to dive en
mass
by another photographer coming down the walkway to the pontoon. The birds subsequently surfaced out of range.
I decided to cut the time on
Hornoya
by two hours and take the earlier boat back so there was still plenty of the day left to go and photograph some other birds. On arrival back in
Vardo
harbour there were several Arctic Terns diving close to the landing stage for fry. Given the sun and blue sky but in a brief appearance I thought would try and capture some of the action. This proved quite difficult given the erratic flight pattern of the birds resulting in a large number of photos fit for the computer waste bin.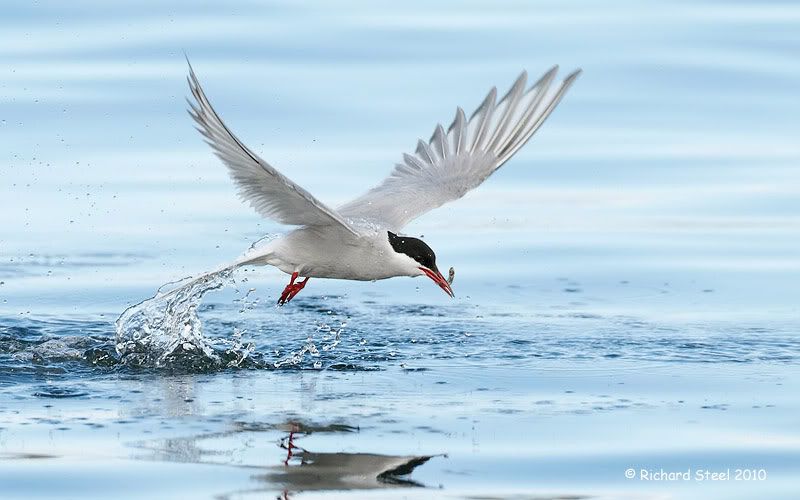 I left
Vardo
with throbbing elbow and headed south on the coast road once more but the birds I encountered during my last few hours of camera time in Norway will need to wait for next post.