One Less Squirrel
Before I start posting photographs from this new year, I thought I would share an interesting encounter I had with a buzzard just before Christmas. An early present.
I will warn you now that the photos below are quite graphic in their content of a squirrel being pulled apart and therefore those of a sensitive nature may wish to skip this post. However, the photos serve as a good reminder that nature is the big harsh game of survival. Eat, drink, avoid being eaten and breed are the basic rules.
So a quick introduction to the predator, the Common Buzzard. I understand their main prey is rabbits but they are quite an adaptable bird and I have seen them happily
feeding
on earthworms in a horse paddock. They apparently have such good eyesight that they can spot a rabbit a mile away. Not much hope you would think for a photographer then to get anywhere close to one!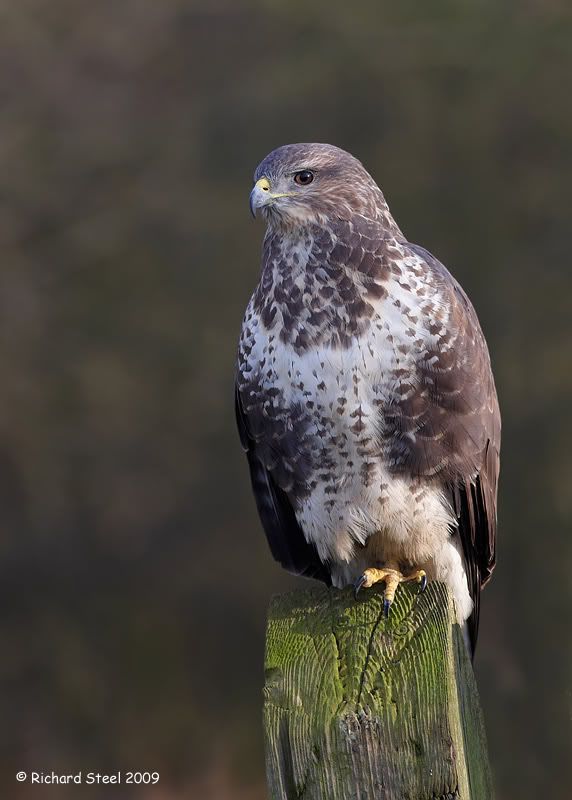 Predator with prey.
The bird then started feeding pointing away from my position.
It suddenly stopped and looked back straight towards me, despite staying motionless and silent, and I thought for a few moments it was game over and the bird would leave. However, the distraction that caught the attention of the bird had been a passing sparrowhawk.
The squirrel lunch then resumed and started getting messy.
After about twenty minutes the bird away with the remains leaving me feeling as a
privileged
witness to this moment.