Balearic Spring Day 5 - In search of a Warbler
Early morning saw us once more heading down the dusty trail towards the coastal garrigue. We decided on a return visit to the area we had visited a few days earlier to see what else it could produce for the cameras. I was really hoping I could find one of my target birds for the trip, the Balearic Warbler. The reason for this becoming a target was that on a previous visit several years before I had caught a very brief glimpse of one. This had created a long running spark of facination and curisoity that needed to be satisfied.
10 minutes after arrival the throbbing blister on my foot had been numbed by new species on the camera memory card in the shape of a Tawny Pipit. A promising start to the day.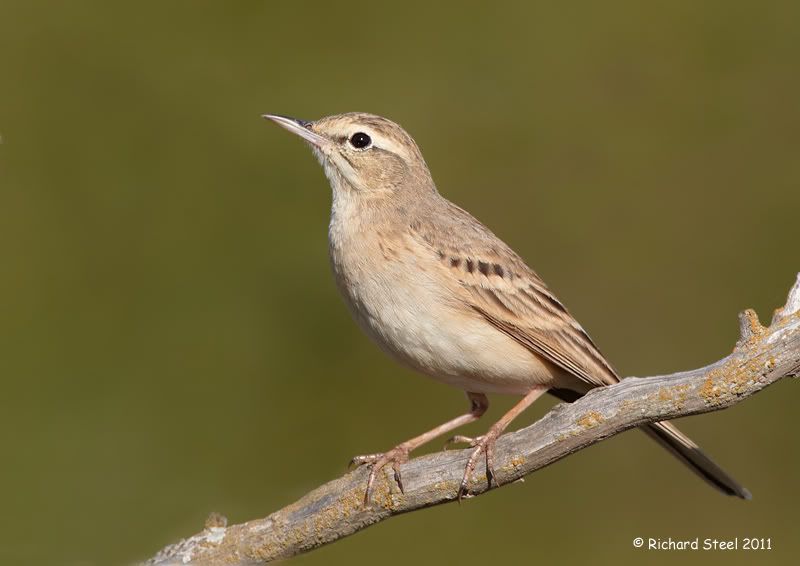 Further wandering around amongst the coastal scrub produced the by now identifable Thekla Lark.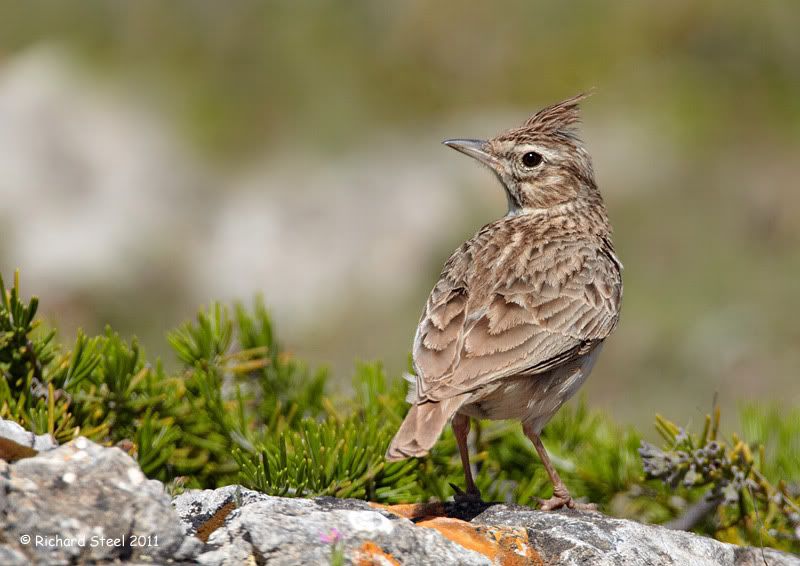 I was scrutinising every bush I passed and listening hard for any sign of a Balearic Warbler. However, all I was seeing was the occasional Sardinian Warbler flitting between the low scrub. The habitat looked perfect but the birds, if here, were keeping a very low profile. I continued my search for quite some time and then while walking up a small track, a small dark long-tailed bird darted across the path. My first thoughts were 'another Sardininian Warbler' but then from the low bush rose an unfamilar scratching warbling song. A Balearic Warbler at last. I settled down close by and the bird put in a couple of brief appearances, which seemed to be more for the satisfaction of its own curiosity.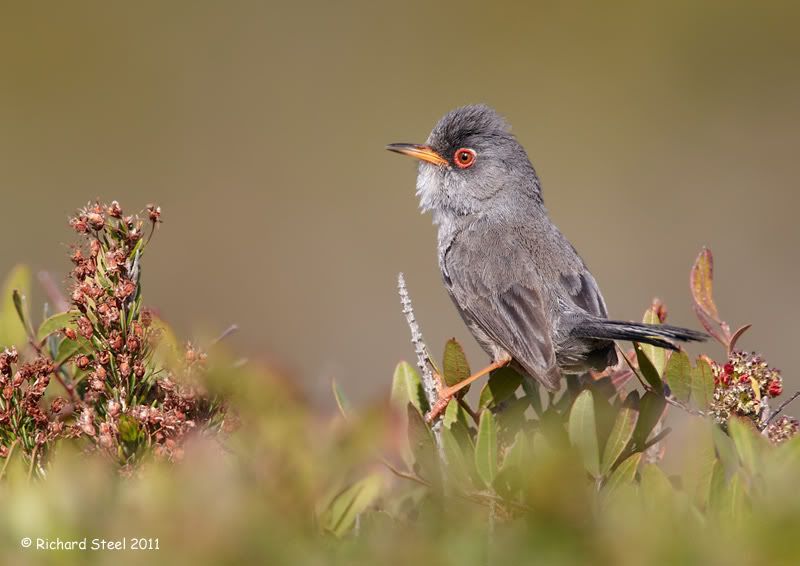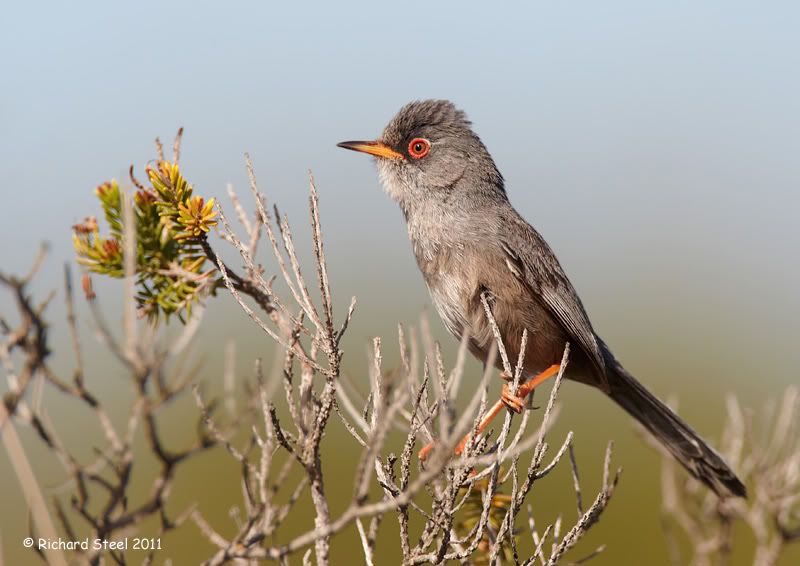 There birds really are a Dartford Warbler in all but colour. I managed to find another bird a little further down the same track that was occasionally popping up on to perch to sing. I waited and waited, and waited but eventually the bird appeared.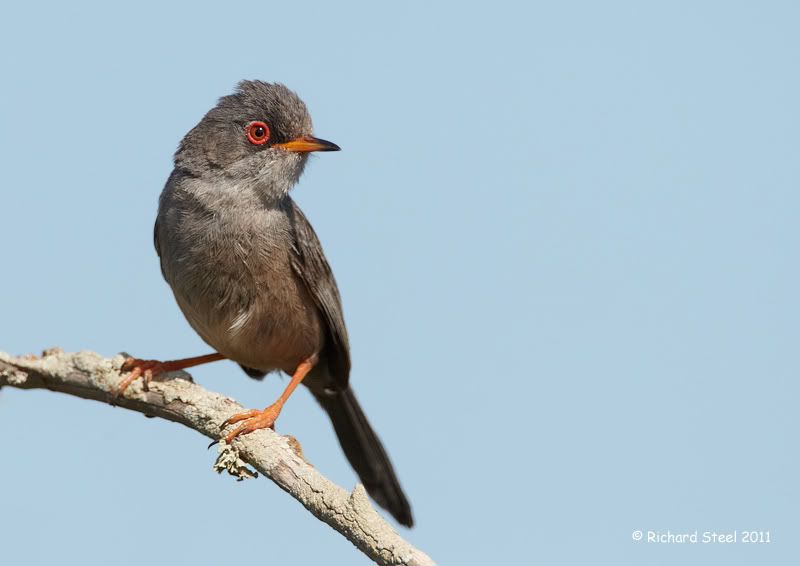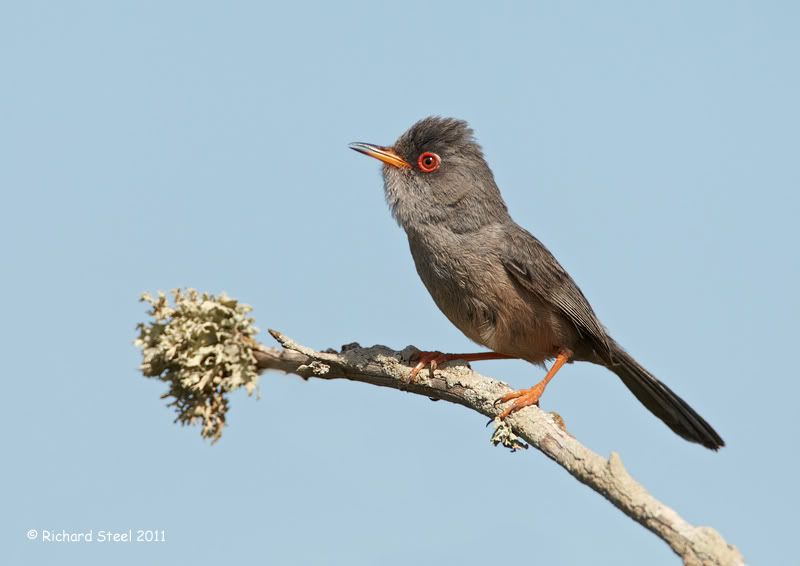 That was the last I saw of these endemic Mallorcan warblers but it had been a memorable morning.
After much careful creeping through the undergrowth and using the available cover I managed to sneak in to close range under the vigilent watch of a Woodchat Shrike. This was to be the last bird photographed that morning.
We had worked hard for the photographs that morning and so after lunch decided to have some R&R and finish off the rest of the day at S'Albufera. Snipe fed in close to one of the Bishop Hides.
A little further out a Black-Winged Stilt was bathing.
and beyond the Stilt it was bathtime for a Spoonbill.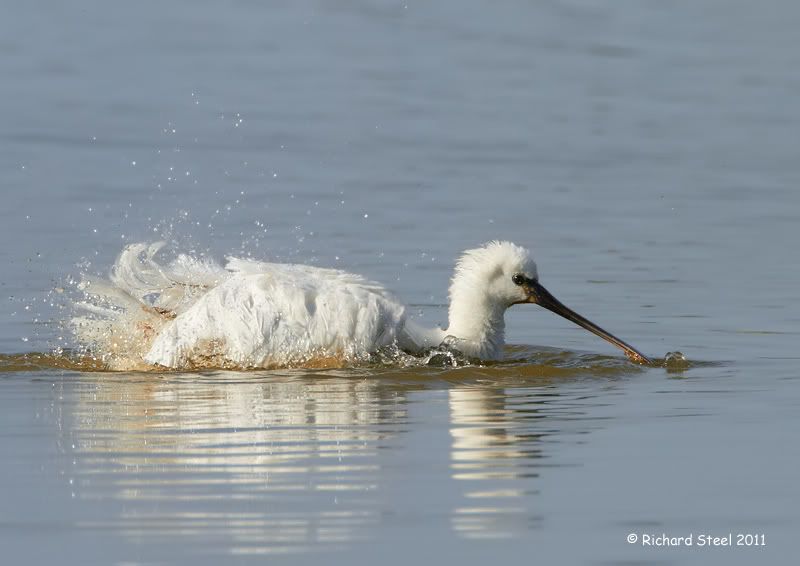 The afternoon 'siesta' was only occasionally disrupted by mating Stilts. A delicate operation to perform when legs are so long.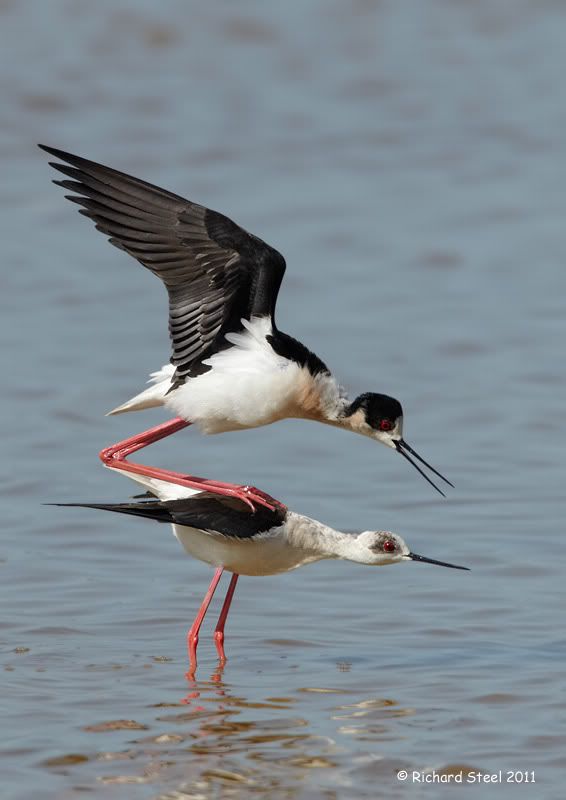 It is easy to forget the length of a Stilt's legs when they are wading around in water and it is only when they come out on to terra firma that you appreciate how bizarre they are.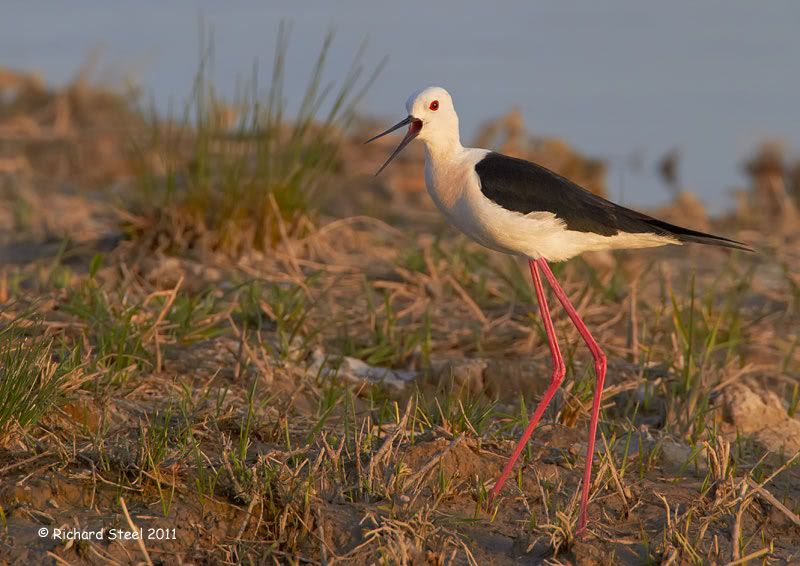 As the sun set on the day there was not much to photograph in front of the hide but with the light being so beautiful even the common species took on a whole new look.