Spring Pheasants
I am currently in the middle of packing for very early departure tomorrow morning. I am heading south with the camera kit to Mallorca for a week of bird photography. So I thought I would put a post on the blog before I departed. The place where I am staying has a WIFI connection so hopefully I can give some updates on my progress with the Balearic birds either through Facebook or Twitter.
The subject of this particular post is pheasants. These are birds that I do not usually tend to go out for specifically but tend to be a by product of my brown hare photography as both share the same site. There is nothing better for lifting one out of the monochrome of winter than Pheasants in their full springtime technicolour glory.
I always think that these birds are a little overlooked by photographers which is a shame given the array of colours and variation, combined with some interesting call and dispute behaviour. The early morning sun hitting a spring pheasant in all its finery is an arresting sight.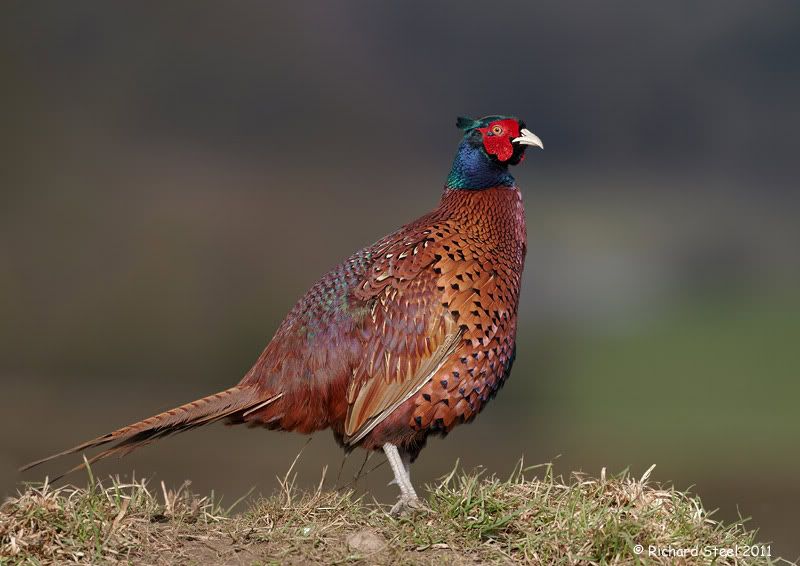 These birds are great fun at this time of year with the males calling frequently and battles erupting between males if two should cross paths. I found these two birds in the middle of a dispute which went on for a full 10 minutes but unfortunately not in ideal light conditions.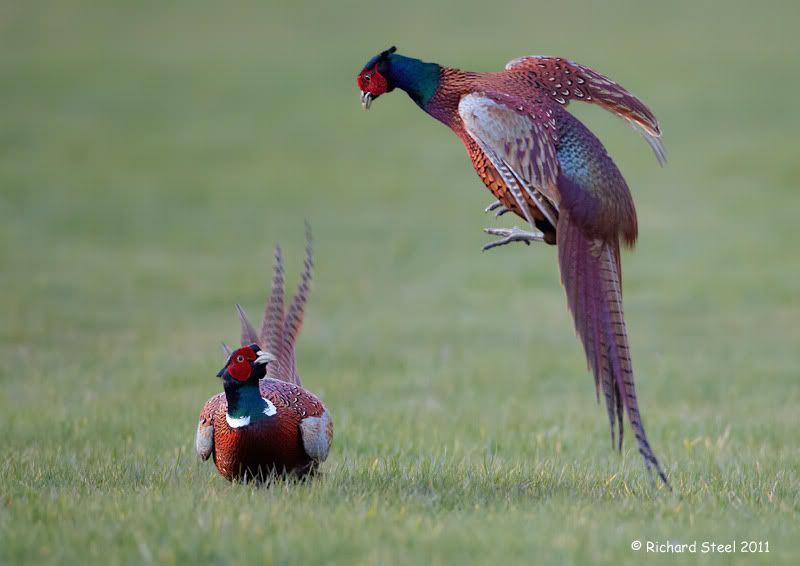 If you ever come across two male pheasants nose to nose, gently swaying, then prepare to watch the fireworks. The other interesting element of the behaviour is the explosive wing whirring call of the male. If you stay in the presence of a male long enough at this time of year it will at some point usually call. The more you watch, the easier it is to pick up on the subtle posture clues that indicate a call is about to take place.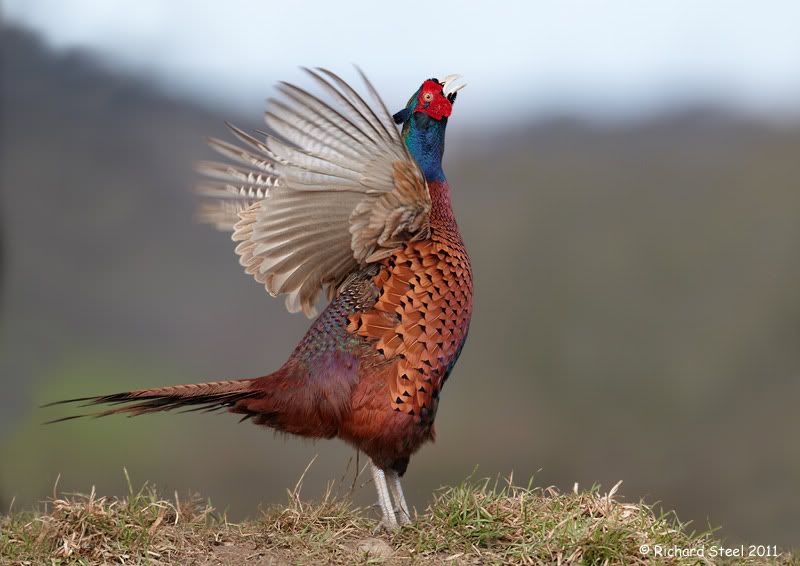 The main issue I find with photographing these birds is that the long tail can make for some awkward composing of the image.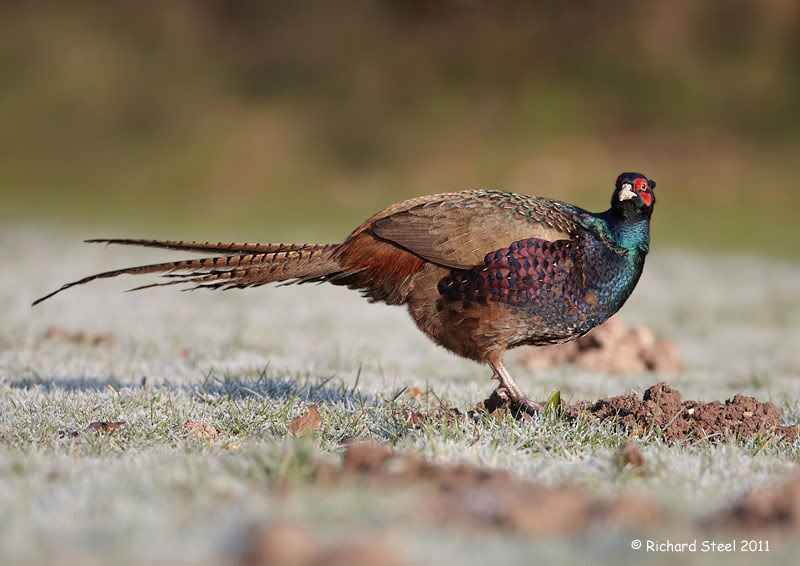 Often a bird coming towards the photographer at a slight angle is easier to accommodate in the viewfinder.
So next time you encounter a pheasant you may wish to pause and watch for a while and appreciate them for the beautiful and interesting birds that they are.