Corvid Lunch Break
For about the last two years I have been regularly feeding the large flock of Rooks and Jackdaws that use the fields surrounding my office. The feeding site is on the edge of my work car park and so about 100 metres from the office front door. The birds have become very accustomed to both me and the free hand outs which means that they quickly appear when their free lunch appears.
We both benefit from the arrangement as the birds get their diet supplemented and I get an opportunity to break up the office day with a lunch hour of photography which is very therapeutic to relieve the stresses of the morning's work.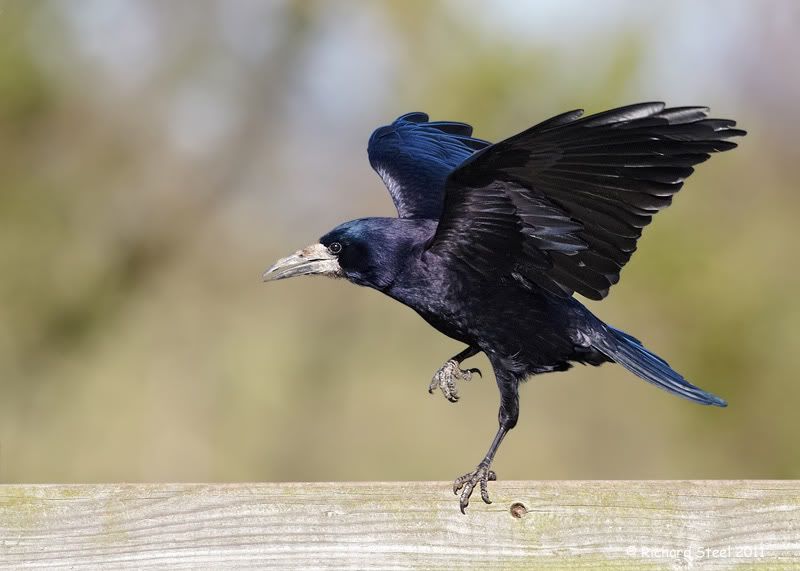 Regular readers (that's both of you ;)) will know that I have a great fondness for all the crow family and despite their apparent sinister and destructive reputation it is difficult not to be impressed by the subtle beauty of their metallic sheen, 'intelligence' and social interactions.
As you can imagine the numerous lunch hour sessions over the last two years have provided me with many memorable sights and a good selection of photos. I have mainly concentrated my efforts on taking flight photos.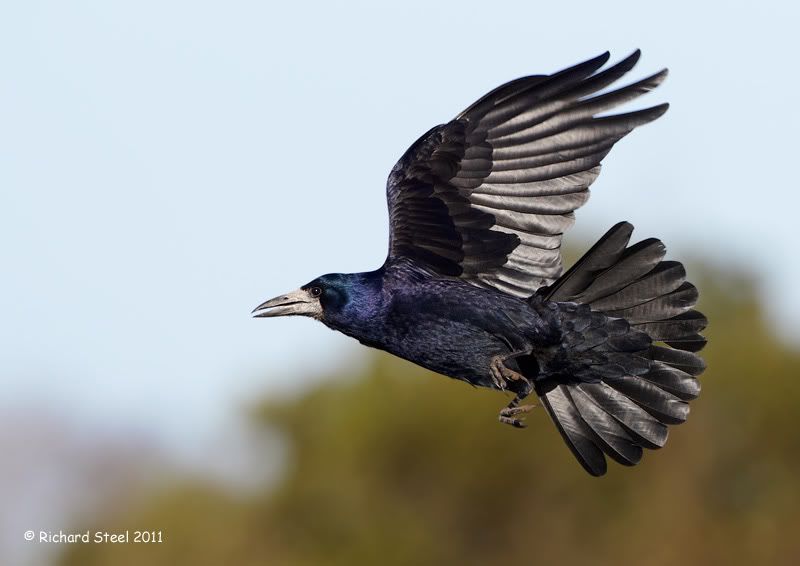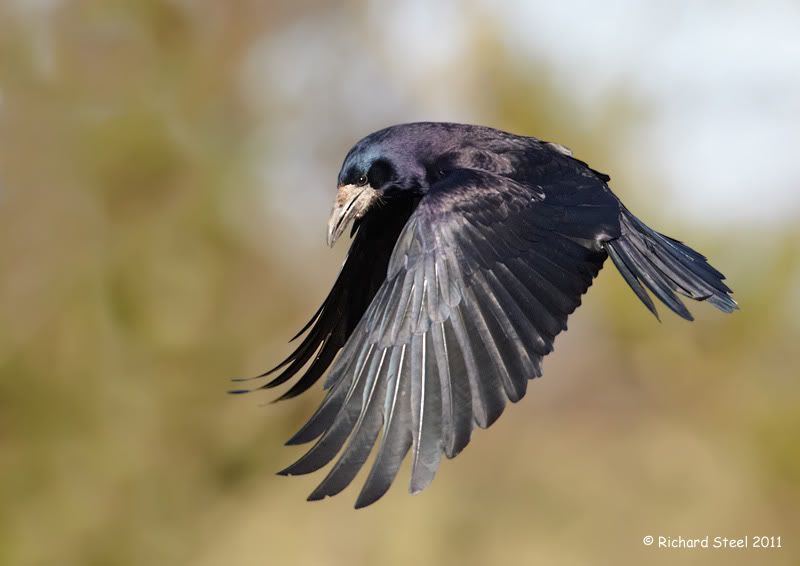 More recently my attention has been grabbed by the interactions and displays of pecking order as the birds feed.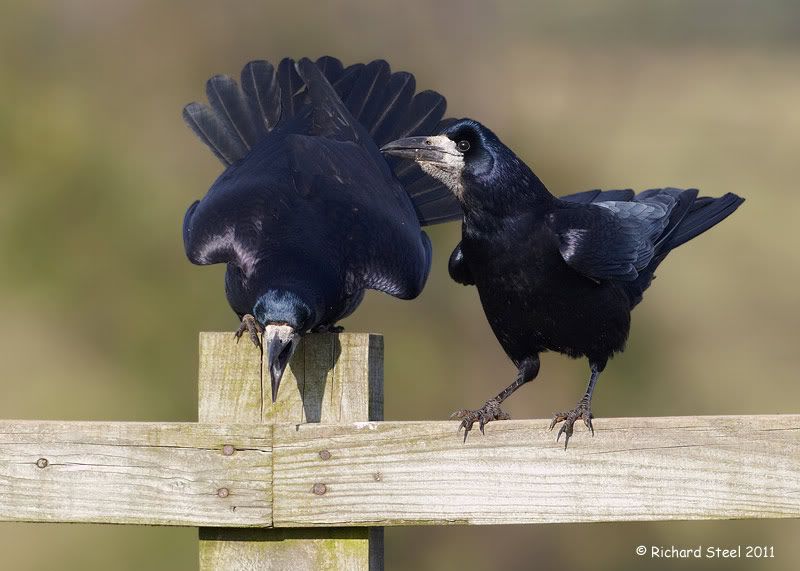 When faced with multiple birds it always a tricky task to get both birds sharp, well lit and in interesting poses but persistence eventually produces results.
Jousting on the fence...
...and 'dancing' in the air.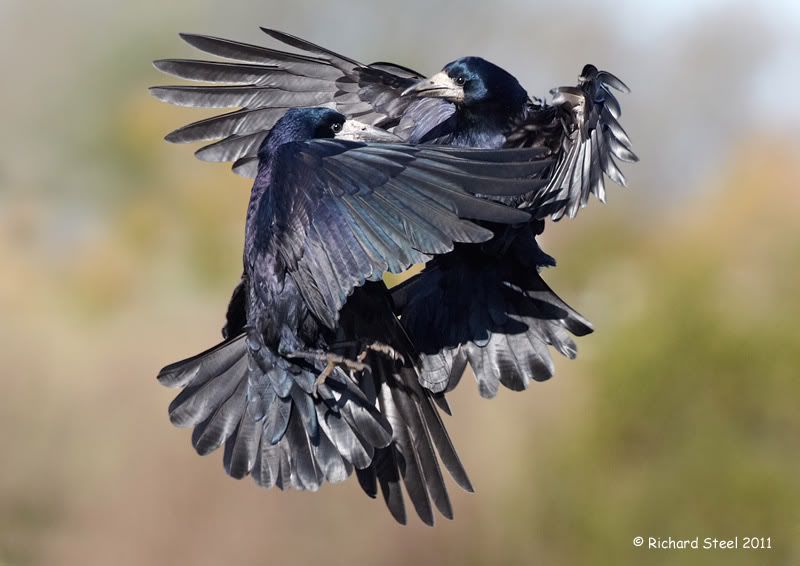 I have really enjoyed the lunch hour sessions so far this year. The short time available in a lunch break certainly concentrates the mind on trying to achieve particular types of photographs. I will continue with the corvids for a couple more weeks before my attention will shift to another lunch hour species.