Let it Snow, Let it Snow
With the UK gripped in a prolonged blast from the Arctic, where I live has managed to remain fairly free of snow. That was until I tried to get home from my work Christmas party last Friday and 6 inches fell very quickly and hampered my already slightly 'wobbly' journey home. Having given over the next day to the inevitable heavy head, I was out bright and early on the following morning layered up with thermals and with the car thermometer reading -10 degrees C. While we are in this lengthy cold spell can I urge people to help out their local wildlife with some supplementary food and particularly water. Even if it is just a couple of bird feeders in the garden or some apples thrown on the lawn for the winter thrushes.
A layer of snow generates some incredible light with its glowing reflection lighting up the underside of the birds and animals. I decided to head to my local woods where some action would be guaranteed and ended up laying on the ground next to a fallen tree. However, I stopped off by the coast on route to photograph some Black-headed Gulls, a real camera exposure headache.
I also managed to locate amongst the flock, a Mediterranean Gull which was even more difficult to spot than usual with the white conditions.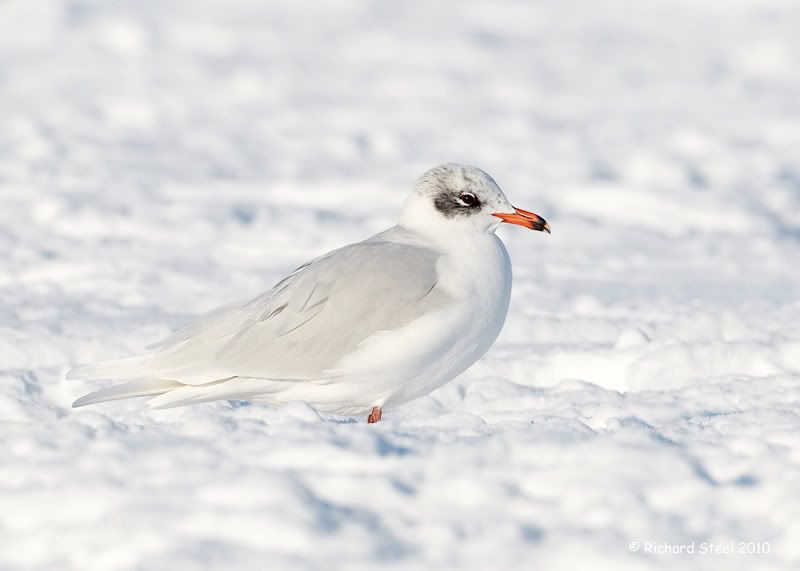 On arrival at the woods, typically the first bird to come and investigate was a robin.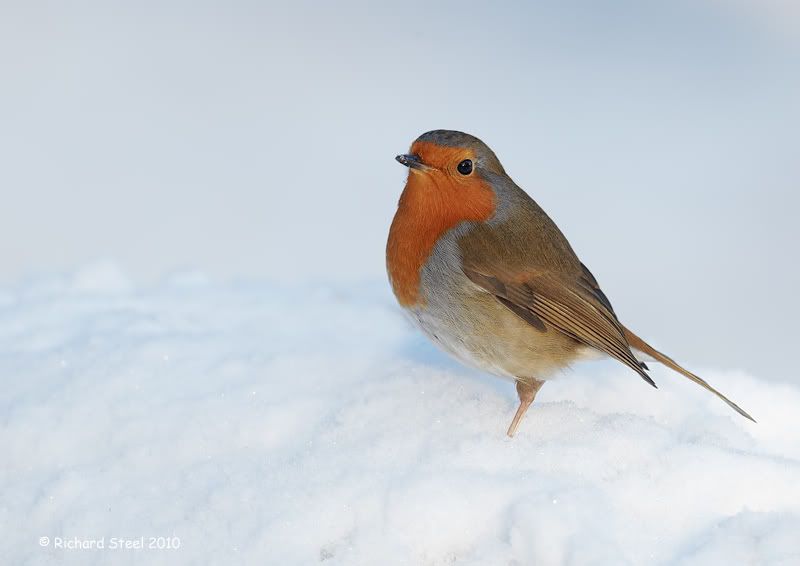 The other bird species were a little slow in coming forth that morning but gradually numbers increased. Magpies were the first to investigate the free food supply and bickered amongst themselves.
They were eventually joined by a small flock of Stock Dove and Wood Pigeon, although these maintained some distance from the Magpie mayhem.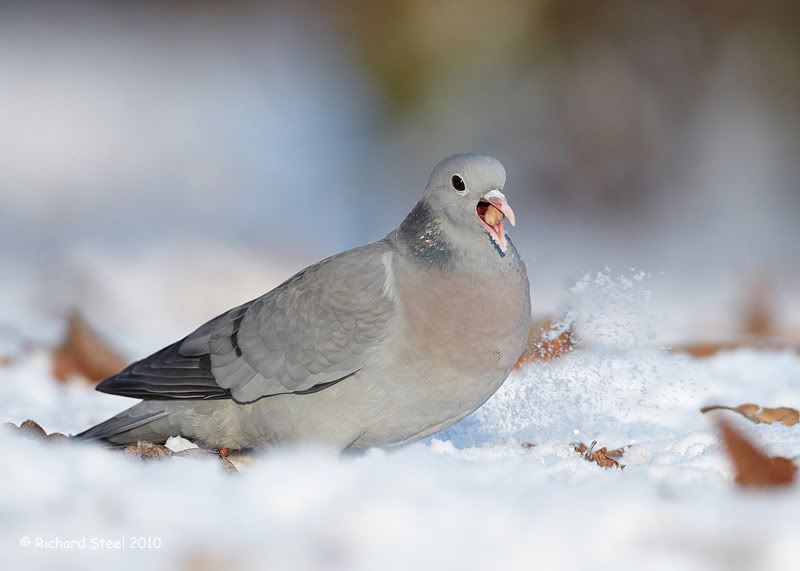 With various parts of my anatomy going increasing numb in the bitter cold I decided it was time to finish off the session with a few Grey Squirrels. They seemed to be very appreciative of the free food supply.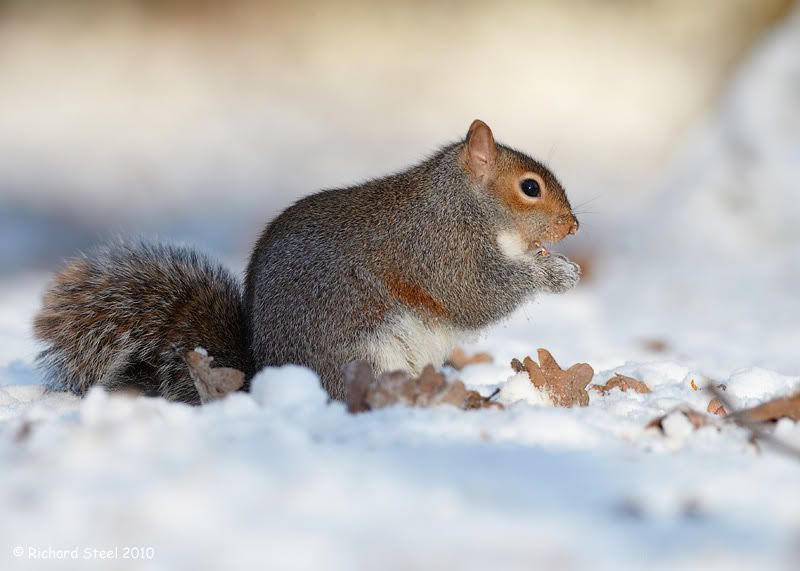 I will finish this post with some season greetings by warmly wishing you all a very Merry Christmas and Happy and Healthy 2011.