Summer Godwits
With a big autumn storm raging outside, I thought I would clear some of my continuing photo processing backlog and show some warmer and tranquil scenes from August. I still have not managed to catch up with myself on image processing since my trip to Norway in the summer. I am sure as you get older there are less hours in the day and days in the year.
Many associate August with being a poor time for bird photography in the UK. The small birds are less than photogenic whilst in their annual moult. However, for me August is a time for waders to return from their northern breeding grounds, many of which may still be in their summer plumage and the various stages in between towards their full winter colours.
This year the birds seemed to return earlier than usual and so I took a trip over to Southport to spend a few hours photographing recently arrived Black-tailed Godwits. The black spots on this photo around the legs on not dust on the camera sensor but flies disturbed as the bird marched to the water.
After taking a few portrait photos, I decided to photograph some of the action.
However, on a lazy August afternoon the action was on the low activity scale with the birds scratching..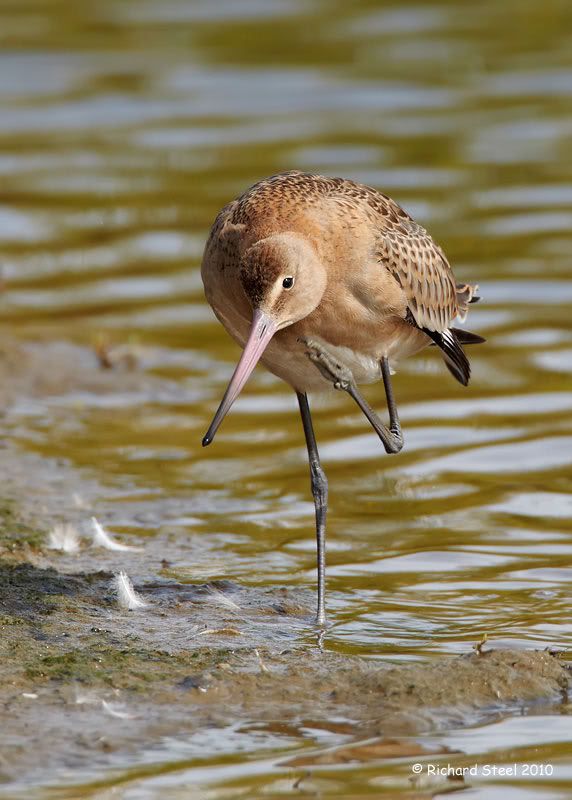 preening...
swimming...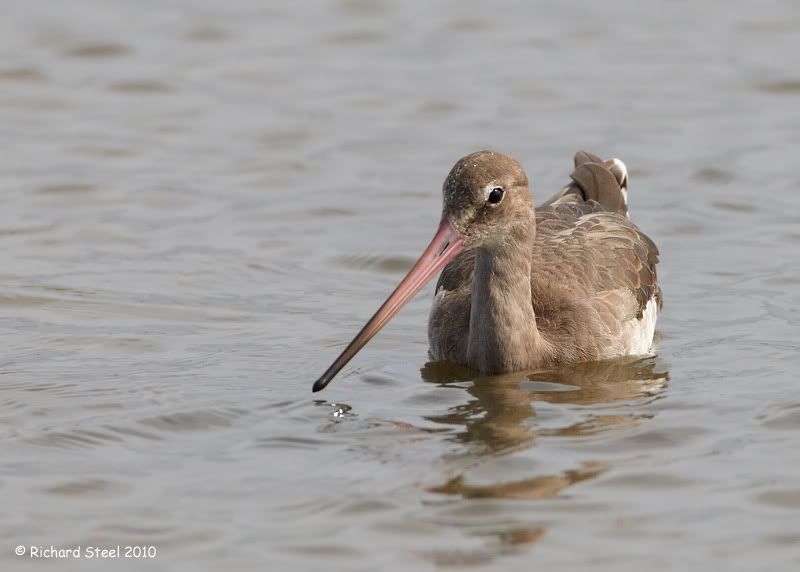 and bathing.
If you think about it on such an afternoon the birds were probably showing similar behaviour to many humans, just without the barbecue :)
I am hoping to catch up with some of their Bar-tailed relatives on the beach this winter and hopefully with more success than last winter.