Prickly Visitor
A few weeks back I was taking some rubbish out to the bin, when I heard a strange rustling in my tiny back garden. My first thought was that it might be one of the neighbours cats trying to catch a mouse in the dark. However, it was an unusual sound and curiosity got the better of me (impossible to shake off that zoology training). I decided to investigate with a torch but failed to locate the culprit. All was revealed a couple of weeks later when popping out in to the back garden one Saturday afternoon I was taken aback to find a hedgehog happily snuffling around.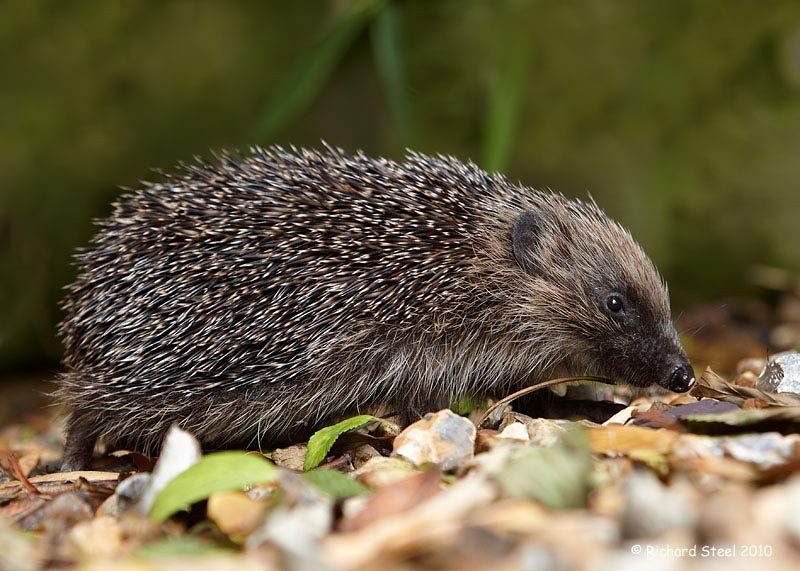 I always knew there had been a good reason for
neglecting
the gardening for such a long time :). Actually this has just resulted from lack of time and a very busy work schedule but the build up of leaf litter had obviously proved attractive to the prickly visitor.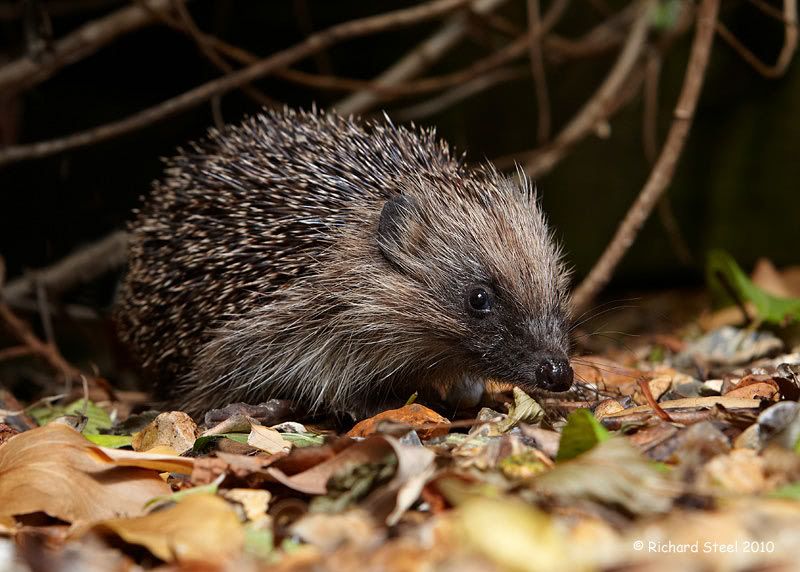 Having never had opportunity to photograph a hedgehog before I was quickly back in to the house to grab the camera and the rarely used 70-200mm lens. It was good fun lying down in close proximity, but out of flea jumping distance, to the hedgehog as it foraged through the gravel.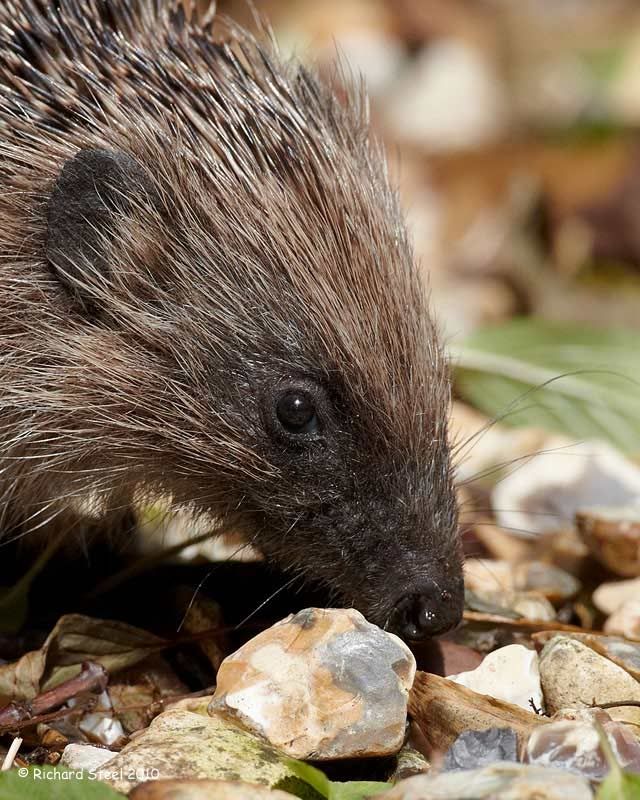 I was amazed to find the hedgehog in my tiny garden which is surrounded by a high brick wall. However, I subsequently learnt that despite their unlikely appearance that hedgehogs are very good climbers.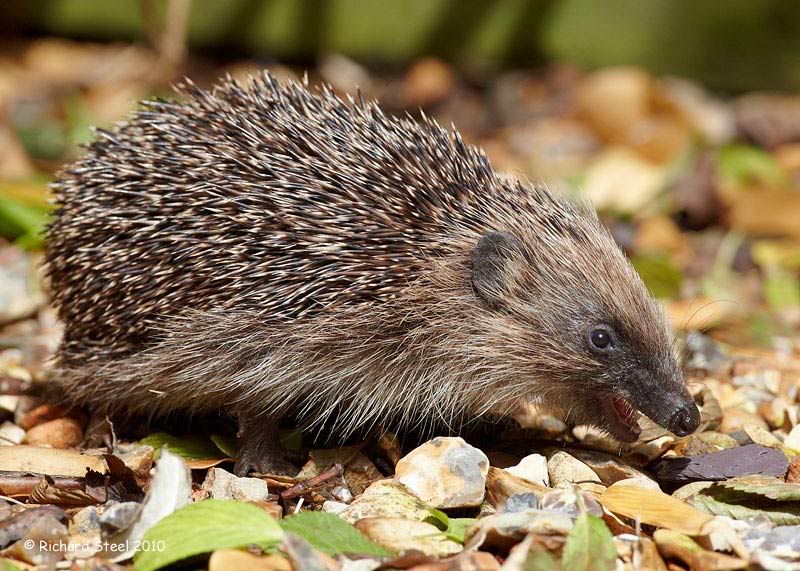 After about 15 minutes of snuffling around the hedgehog wandered off to the back corner of the garden to disappear in to an 'igloo' of bamboo leaves it had constructed.
I have this habit on when I encounter a new species with the camera I like to turn to the books and find out more about them. 'Horace' as he was now known looked to be a young hedgehog so I decided to give him a bit of helping hand to reach his minimum hibernation weight. Apparently cat biscuits and a bowl of water would provide a good dietary supplement and so over the next couple of weeks I
occasionally
put out a few cat biscuits and bowl of fresh water. Both hedgehog and the neighbours cat seemed very happy with the free meal handouts.
'Horace' put in a few daylight appearances but only
during
one such outing did I decide to take a few more photos.
It appears the hedgehog has now moved on to another garden but it was a real pleasure to act as a temporary host. There are couple of interesting points from this experience which are that a bit of neglect in the garden can do wonders for attracting wildlife and I would urge all to dedicate a corner for this purpose. Secondly and more importantly with autumn rapidly approaching, piles of leaves and stick for bonfires will be very attractive to a hedgehog so please check before striking the match.