Inside the Circle Day 3 Part 2 - Discovering 'Ruff Bay'
As
Ekkeroy
faded in the
rear view
mirror,
the coast road northward was rejoined under increasingly grey skies and strengthening drizzle. This was not
the
weather I was planning to be
met
by in June. The weather is not really an issue for me, but the amount and quality of the light can be. Currently I had neither good weather or light! It was time to explore one of the side tracks that headed in land and see what birds might be encountered. After about 50m down the track the car was brought to a stop as a golden plover was spotted. Just beautiful colours.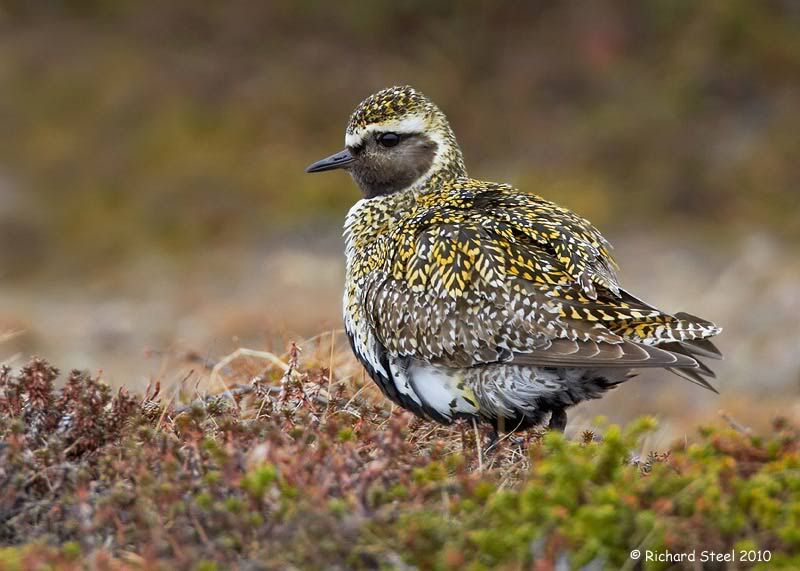 This bird was being particularly wary in typical Golden Plover style and moved away at distance to watch and stare. The next bird encounter was just extraordinary. Further down the track another plover was spotted and on stopping, this bird purposely made its way towards the red hire car (not the greatest colour!) until it was inside minimum focusing distance of 4.5 metres. The bird seemed almost intrigued by the car and walked around as if on inspection. This gave plenty of opportunity to photograph the bird in different settings.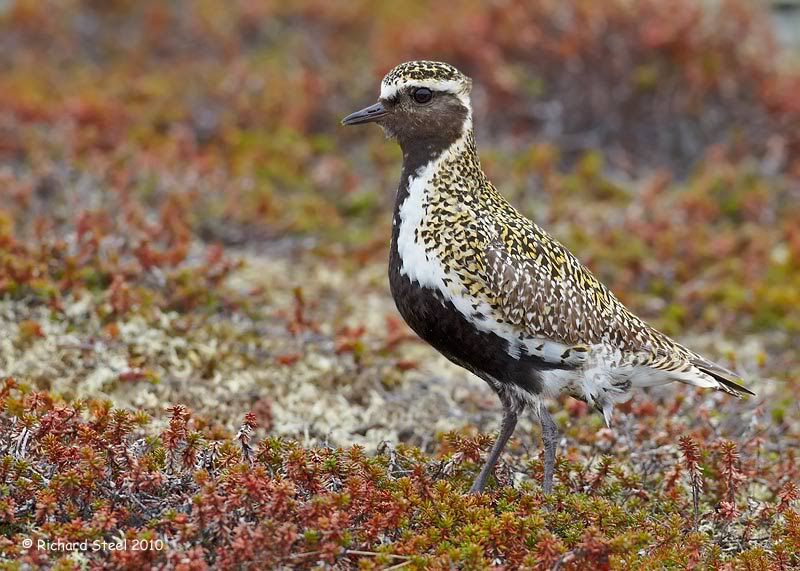 It was a
privilege
to have such a prolonged close encounter with this wonderful species that really shone in the stark landscape. Even the light seemed to improve momentarily.
Whilst out on the track, Long-tailed skuas passed in chase but at too great a distance for the camera. On returning to the main road a turn was made south to re-explore the stretch of coast road travelled previously and back towards the
accommodation
. A Long-tail Skua close to the road was the first required stop.
The road passed close to a small bay, which for the rest of the trip affectionately became known as 'Ruff Bay'. The tide was in and waders were on the beach. I have photographed in some
unpleasant
situations but this small beach must rank at the top for memorable odour. The beach consist of 'hills' of decomposing red, purple and orange seaweed with a sewer from a small local settlement bubbling away below. A smell that comes to me even now with little thought required. The insects were the obvious attraction to the birds picking there way the debris. A reason to endure the stench was not the presence of waders common to the UK autumn and winter, but in their summer colours, like this
Dunlin
...
...its was a group of Ruff including a number of males. A bird I have longed to photograph and
definitely
now always will.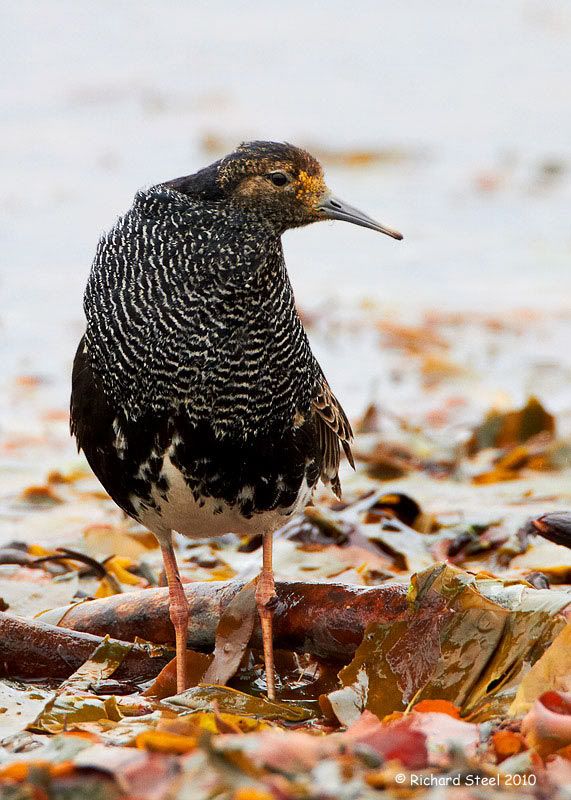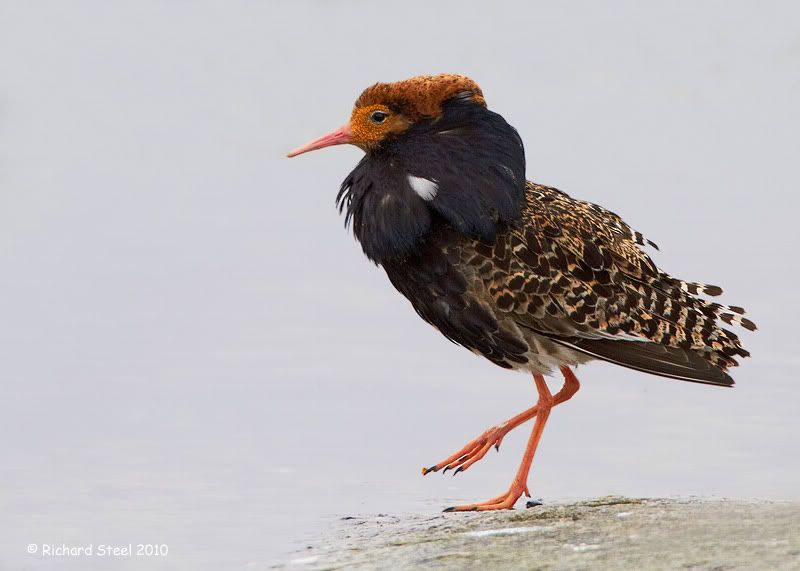 As you will notice by now the beauty of the birds is the
individual
colours of the male and what they can do with their summer
headdresses
.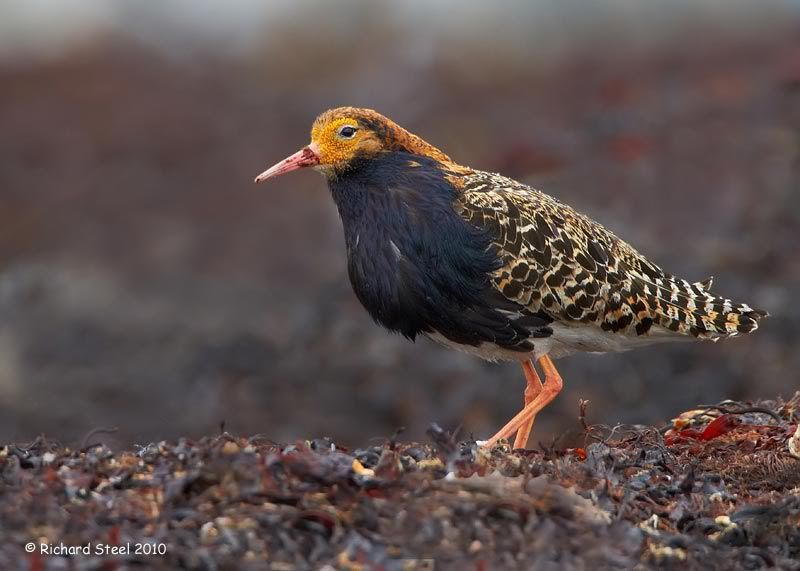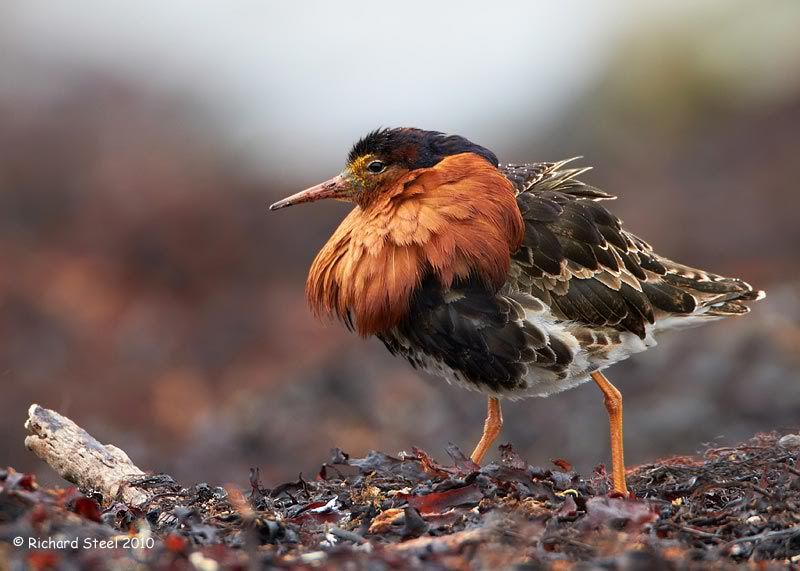 Wonderful birds of which some more photos will appear in a later post and a great way to end the third day.