Pheasant Fun
If you asked someone to think of a very colourful bird in the UK, I expect many would give the answer of a kingfisher with its contrasting electric blue wings and back and orange breast. I suspect you would get many fewer replies nominating a pheasant but they really are spectacular birds, partcularly at this time of year when the technicolour plumage is in top condition. Locally we have several colour varieties which includes the standard type which comes with and without a white neck ring and the even more colourful Green Pheasant.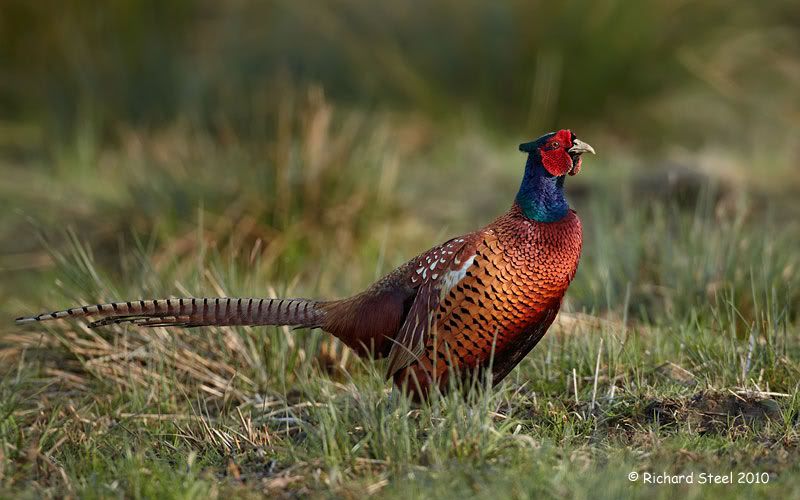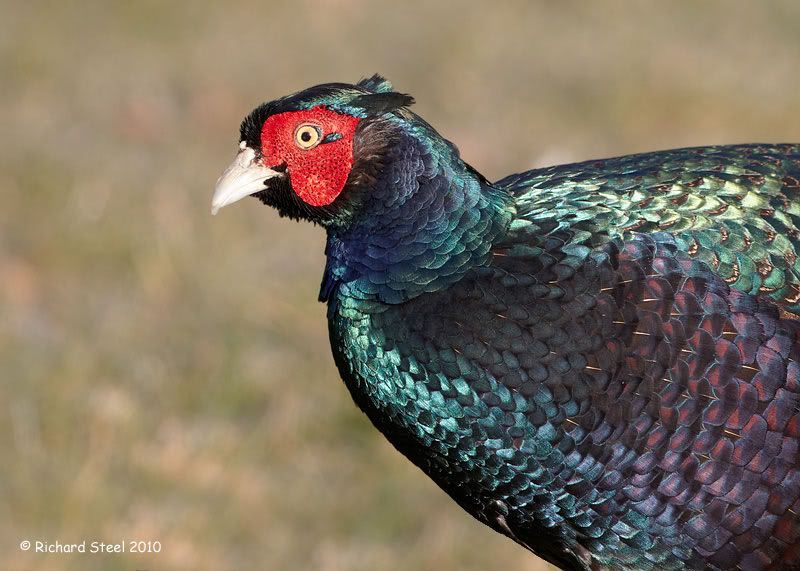 They are quite tricky birds to frame with the camera given their long tail and I usually find I need to position myself at a reasonable distance, especially when expecting some action.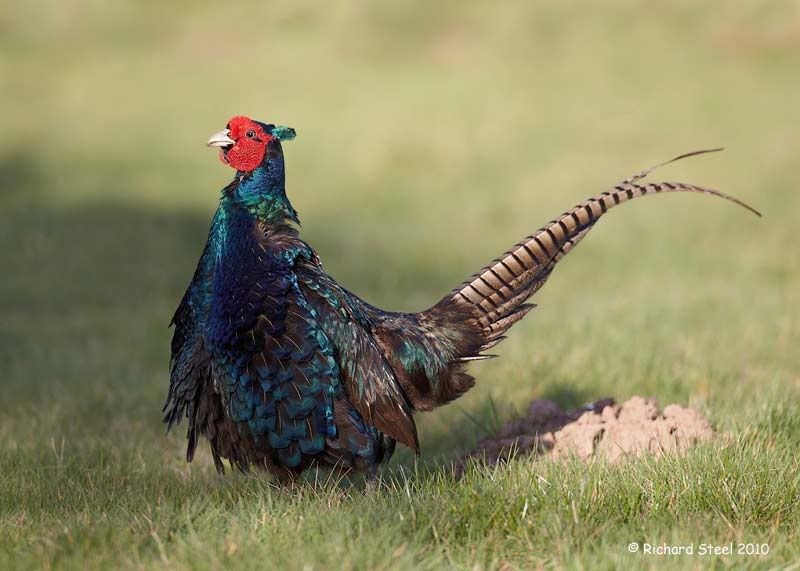 Another good reason for photographing pheasant at this time of year is that they will be routinely bursting in to their explosive wing flapping calls. It takes a bit of patient but if you stay with a pheasant long enough you will normally be rewarded with this display.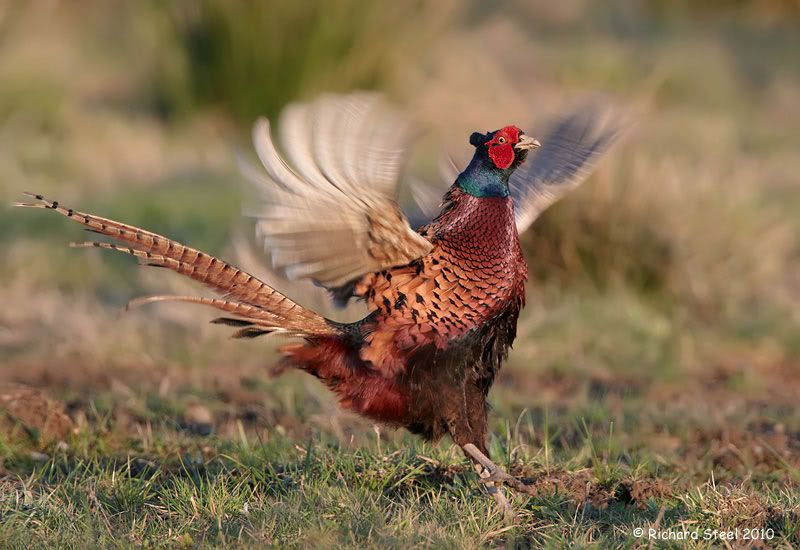 The energy that is put in to the call by the males is amazing and the sheer effort is visible.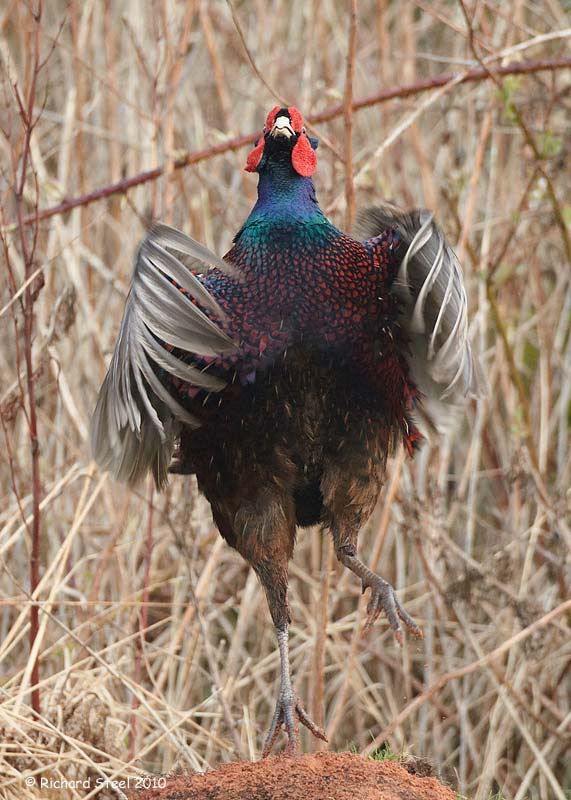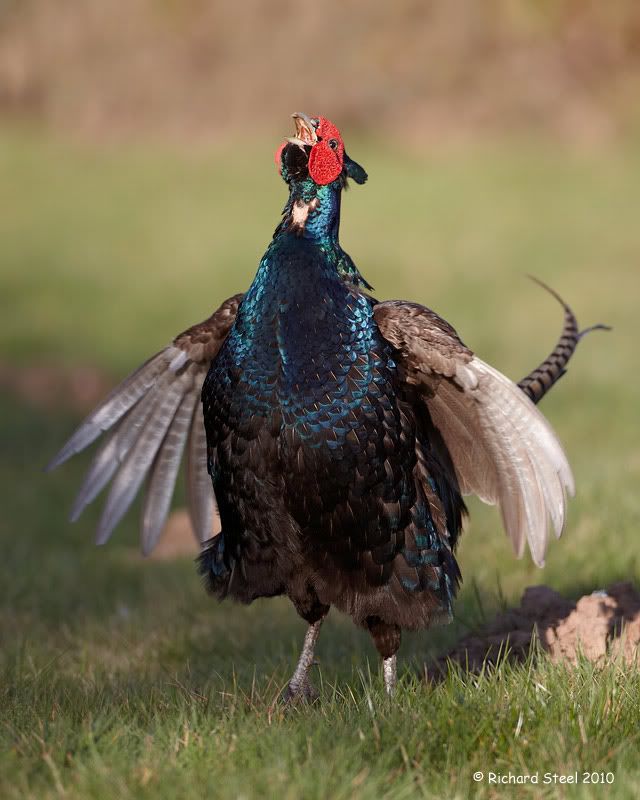 So next time you spot a pheasant, take some time to stop and study it amazing colours in more detail as they really too beautful to be overlooked. Hopefully if you are fortunate you will also get chance to see the male in his full wing flapping glory.