Project J Update
Regular readers will know that earlier in the year I started a mini project to try and get some Jay flight photos. However, I never reported back as the best laid plans fell flat when the birds disappeared to go off to breed. This was a shame I was just starting to get some photos but only kept the two below as they were proving very tricky and I was not achieving the shots I wanted.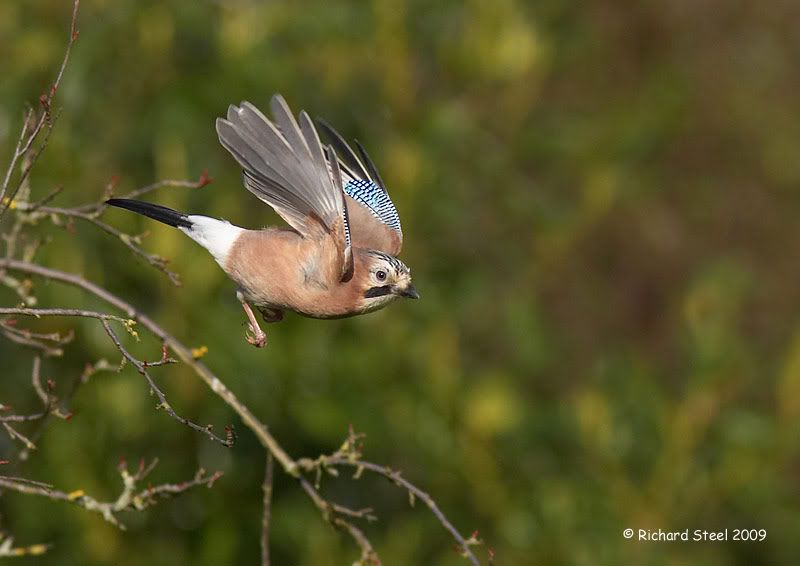 Almost a flight photo
Not being the type of person that gives up easily I decided to
resurrect
the project. However, I have already decided that I have
probably
started too soon as there is still a good supply of natural food around to tempt the jays away from where I want them. So the project will probably be paused briefly until the late autumn now. Of course some magpies put in appearance and so I decided to use them for practice to refine the camera technique for the jays ahead, hopefully!
Some of the magpies are still not looking at their best as they are in moult. AS you can see this one is a slightly lacking the full compliment of feathers around the head.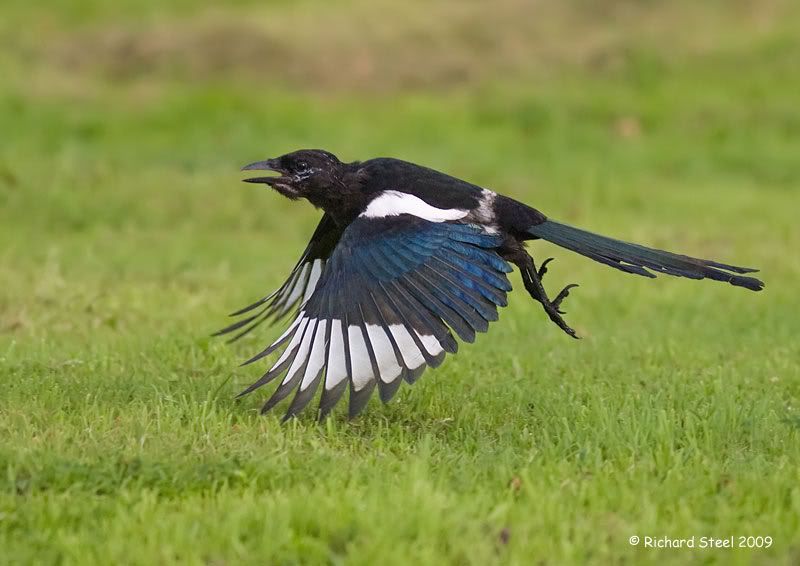 This bird has completed its moult and if you can get them at the right angle to the light then the blue, greens and purples really start to shine.
A further update of Project J will appear in the future and hopefully with some photos to show for my efforts.