Woodland Warblings
I have booked two days off this month from work to go out with the camera for two particular bird species. I took the first trip out this week to one of the sessile oak woods in west Wales looking for summer visiting Wood Warbler. It is one of my favourite places to visit as this remote wood has great atmosphere with its twisted ancient trees, dripping in moss and lichens, and it is always a pleasure to enjoy some one-on-one time with the birds.
On arrival I looked in the usual favoured area but the distinctive 'electric' song was absent. After wandering through the woods for a while that familar accelerating crescendo trill could be heard from the hillside above. On climbing the slope I finalyy found a bird patrolling its territory relatively high in the tree canopy, as is typical for the species.
The energy consumption of these birds must be huge as they never stay still and constantly flutter in a strange butterfly flight between perches to burst into song.
You may be wondering by now if the bird was high in the tree canopy how did I manage to get photographs levels with the bird? The trees it was favouring to sing from were adjacent to a small cliff and climbing to the top, fortunately put me level with some of the song perches the bird was using.
The wood warbler has two distinct songs. One is a repeated slightly mournful sounding descending note.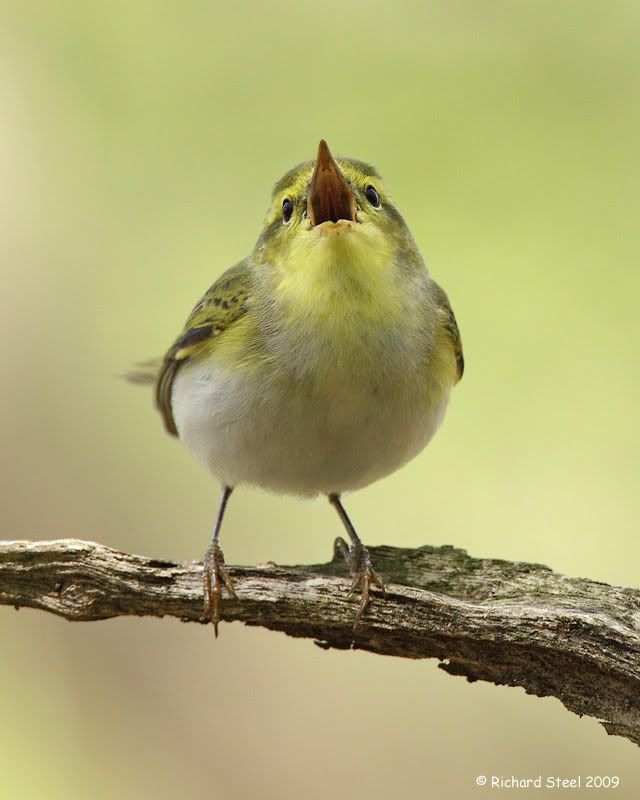 The other song is the rapidly accelerating trill. This sound really cuts through and above the other bird song and to me is one of the most glorious sounds of a late spring oak woodland.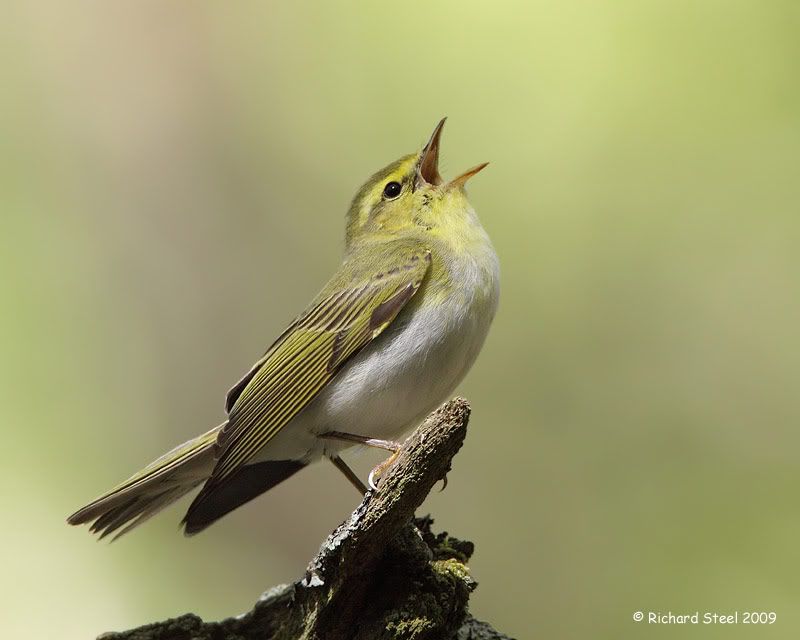 As you can imagine I look forward to returning for my next target species towards the end of this month.